The Holt School – 2021 – James Furlong Memorial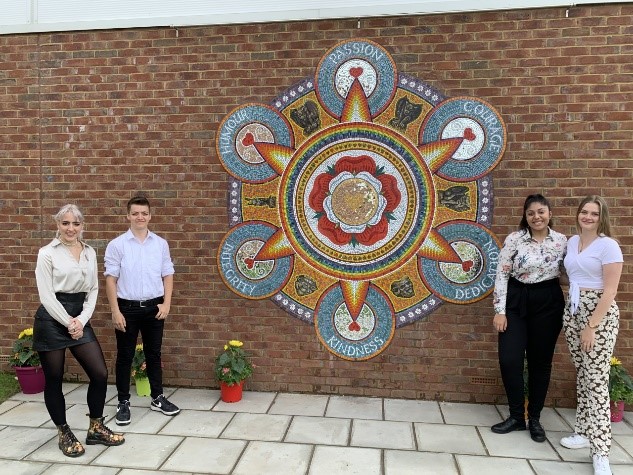 In memory of James Furlong
James Furlong was killed on 20th June 2020, his death was a sudden and tragic loss which was felt far beyond The Holt School Community. We are immensely grateful for the support we received and the donations given so generously towards the James Furlong Memorial Fund.
The donations have enabled us to commission the international award winning artist, Gary Drostle to produce a mosaic memorial in James' honour. He created the design in collaboration with the students of The Holt School and the memorial team. As illustrated below the final design will incorporate the many passions and interests of James and reflect his awe-inspiring legacy.
We will be remembering James and unveiling the mosaic in a special memorial event on the 28th of June 2021 from 3.30pm, shortly after the first anniversary of the attack.
Attendance is by invitation only (subject to the relevant Covid-19 measures). For those of you who would like to attend virtually, the event will be live streamed and more details will be shared on our website nearer the time. If you require further information please contact us via the memorial email memorial@holt.wokingham.sch.uk
We encourage you to keep donating to and sharing the Go-Fund Me Page so that we can raise as much money as possible for the charities closest to James' heart.
https://www.gofundme.com/f/the-holt-school-james-furlong-memorial-fund