Dear Parents, Guardians and Friends
Welcome back to a new half term. I hope you all had a lovely break and managed to get in some rest and relaxation to set you up for the next seven weeks of term. This is always a very busy half term, with PPEs for Year 13 and maths and English GCSE "wave" exams for Year 11……but an exciting one as well as it is also the countdown to Christmas! And on that note, thank you all so much for your tombola donations that your daughters brought in to school in return for an "own clothes" day. We collected loads of goodies ready for the annual Christmas Fayre on 6th December. Mrs Simmons, our deputy school business manager and her team of Year 7 parent helpers were very impressed with the haul as they wrapped prizes up and sorted the raffle tickets out on the inset day. I'm sure there will more on this event in the next few weeks.
Here is just the food and chocolate collection……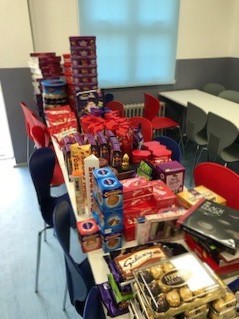 Mr Marrison, our head of geography, along with Mrs Wragg, Mrs Dakovic, Mrs Harrington and former Holt legend Mrs Holland, led a group of 50 students on a mini tour to Iceland. They all had a fabulous, if freezing time exploring the wonderful geography that is Iceland. This year, as well as a dip in the Secret Lagoon and a visit to the places that make up the Golden Circle including Gullfoss Waterfall, Thingvellir National Park and the Geysir geothermal area, our group even got to see the amazing Northern lights in the most impressive display ever recorded by a Holt trip and we have been running trips there for the last 20 years.
Thank you Mr Marrison for organizing this trip and to the staff for accompanying it. As ever, our students were impeccably behaved and learned a lot!
Here are some of the breath taking pictures.
And of course the dancing lights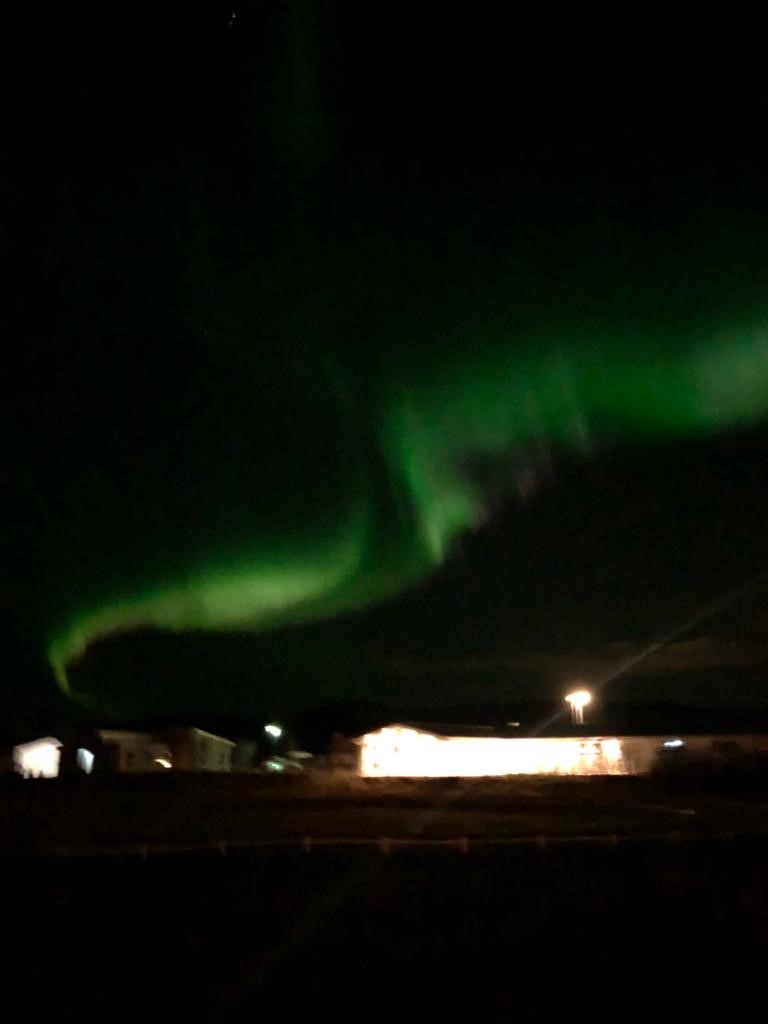 Meanwhile, back at the Holt, Mr Bryce and one of our trainee teachers Mr Partridge were entertaining an audience with their Man vs Pineapple challenge.
The aim was to see who could eat the most pineapple in a certain amount of time in a race between them. I didn't really know what to expect, but was pleasantly surprised that it was rather civilized………
It was a close call in the end, but Mr Partridge won having consumed 1.4 Kg of pineapple Vs Mr Bryce's 1.2 Kg. It was in a good cause, raising £100 for Haberdashers' charity, Helen Douglas House. Thanks Mrs Connor for organizing such an interesting event!
Luckily both members of staff were fine for our inset day the day after!
We spent an excellent day working on ways to develop further our A level teaching. We looked at how we can encourage memorization and retrieval. Mrs Kemp our Head of Sixth Form for Teaching and Learning delivered a really inspiring first session before we all split off into departments to build on the ideas further. Later in the afternoon, we had a bring and share session in the hall where we all talked to each other about what we had been planning. It was definitely a day where Mrs Kennedy and I felt proud of our amazing staff who are always so open to new ideas! Thank you everyone, and also to Mrs Kemp and Mrs Smith for planning the day.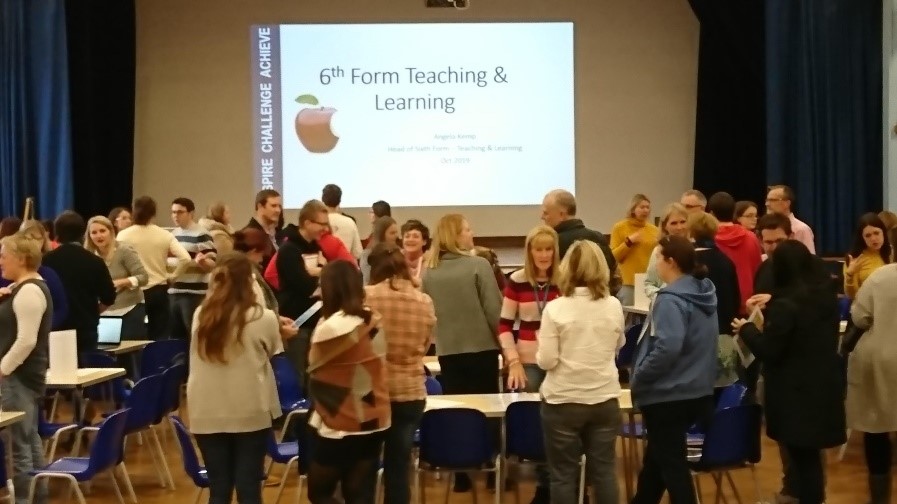 On Tuesday, we had the first round of the Young Chef competition where 11 talented cooks battled it out to get through to the next round.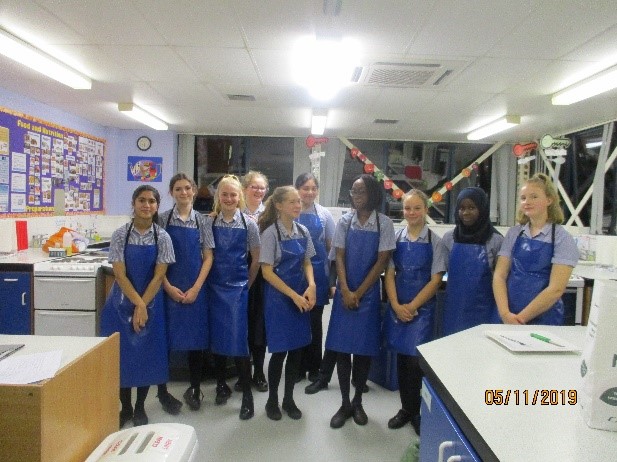 Mrs Van Wyngaardt was really blown away by the standard of cooking in the competition and the way the girls challenged themselves in true Masterchef style.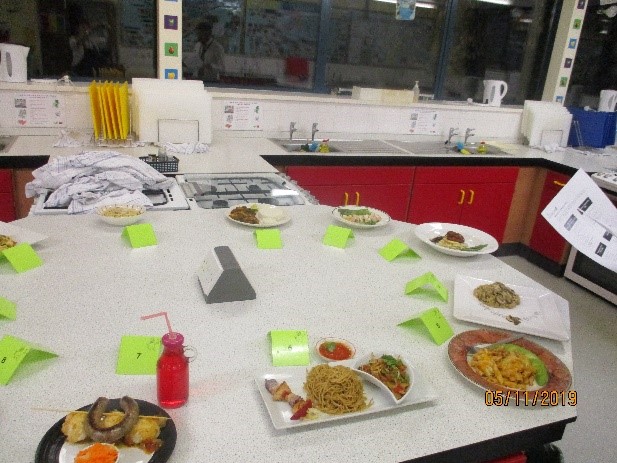 However, there can only be one winner and this year it was Abigail Pike 9S who made a delicious looking sticky bbq chicken, Dauphinoise potatoes and steamed green beans. Abigail was closely followed by Lucie Zammit who made a fantastic mushroom risotto and third place went to Beth Ogilvie with her Indian inspired prawn curry.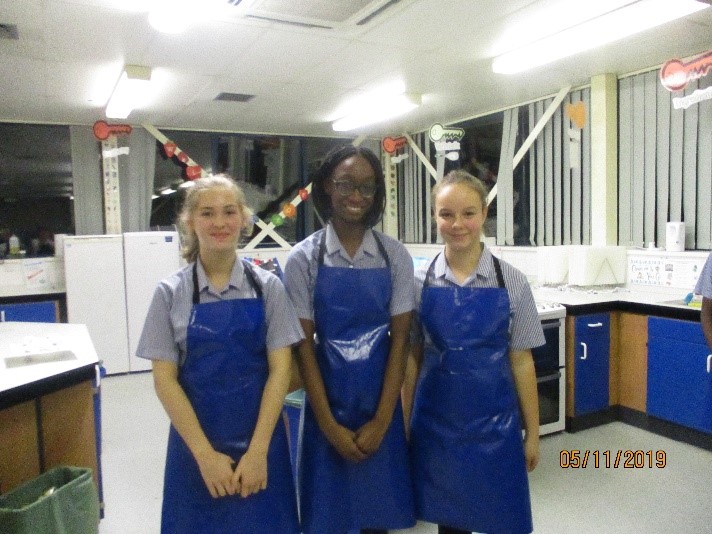 A big thank you to all 11 girls who took part in the competition, we are all behind Abigail as she now prepares for the Local finals which will be held by January 2020.
Good luck Abigail!
Katie Pearce
Co-Headteacher