Dear Parents, Guardians and Friends
Autumn is well and truly upon us. The nights are drawing in, the central heating is on and my winter coat is out of storage. I am fortunate to have the most beautiful view from my office, where you can see the lovely autumnal colours creeping in.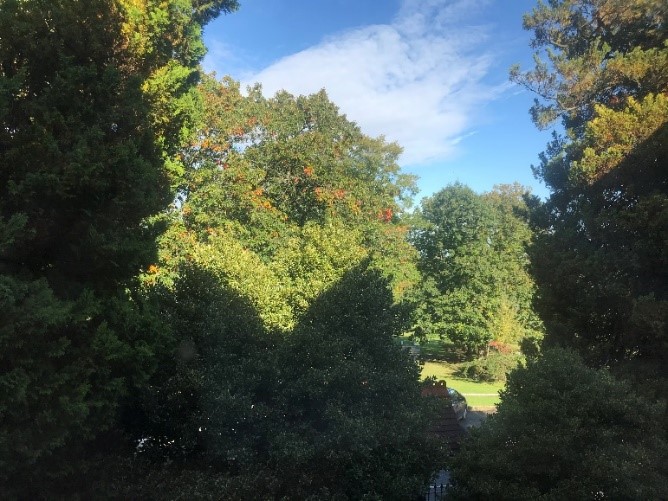 The change of seasons has made me reflect on the changes that the autumn term has brought to The Holt and the amazing resilience that our staff and students show every day. As the view from my office demonstrates… change does not have to be a bad thing!
Last Thursday was our first ever online open evening. In previous years, we have opened our school gates and welcomed Year 6 students and their families. This year our fabulous departments showcased our school and their subject areas via pre-recorded videos and a live presentation from our Co-Headteachers.
Two of our Head Girl Team and two of our Year 7 students delivered excellent speeches, giving valuable insights into what life at The Holt is really like. The Year 7 students have only been with us for four weeks and spoke with such confidence and maturity. The whole year group have adjusted so well to secondary school and adapted to the many new routines. The Head Girl Team are at a different stage in their school career and are starting to consider which universities that they would like to attend; they are excited about taking their next steps.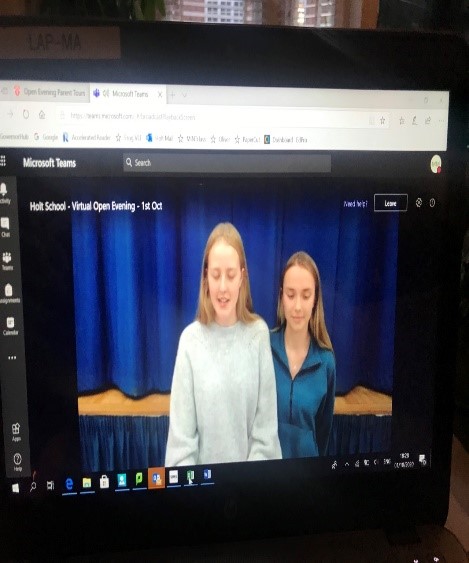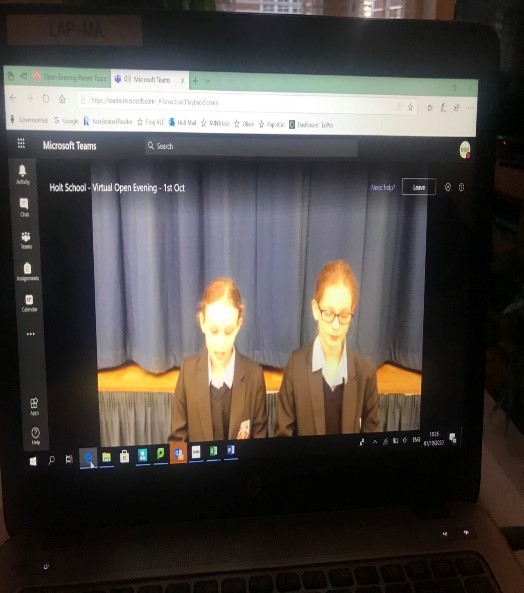 Tomorrow night the Year 12 open evening will follow the same format. Whilst we miss meeting everyone in person, we are grateful for the opportunity to engage with parents and future students online.
This week we have also seen changes to the year group zones on the field. The marquees have been erected to provide a weatherproof area for our students to have their breaks and lunch. I chatted to some year 7 students who gave the marquees a big thumbs up.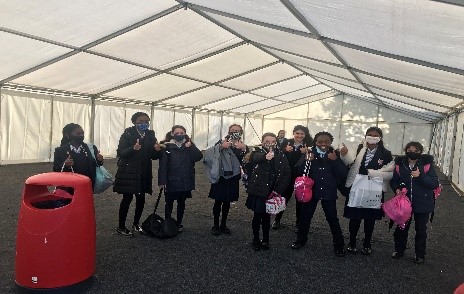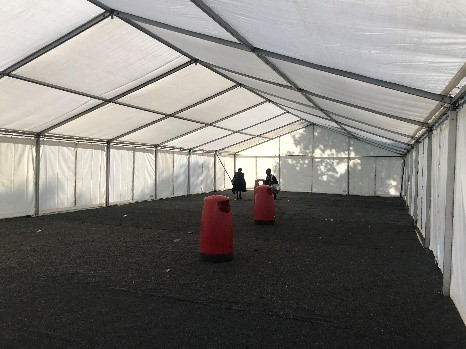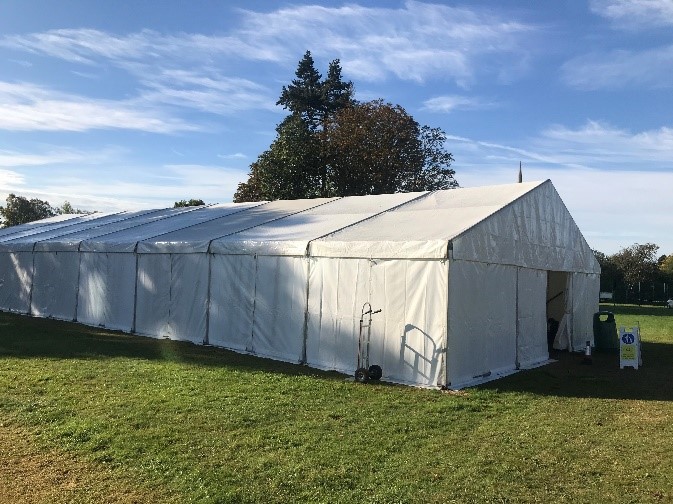 Despite all of the changes, The Holt remains the happy, friendly school community that we are all so proud of. Students have pulled together and supported us to implement the many new processes necessary to keep everyone safe. Our House system is very important to us and helps to foster a real sense of community with a little friendly rivalry.  Our first House competition for the year is from the technology department who are running an 'Upcycling' challenge.  This is a great opportunity for students to get creative and think sustainably. I look forward to seeing photographs of the final products.
It is important that during times of change that we all take the time to look after our own mental health and well-being. Saturday 10th October is World Mental Health day. This year's theme set by the World Federation for Mental Health is 'Mental Health for All.' To mark the occasion our school counsellor, Hannah Dyson will be leading some mindfulness activities during registration. This will make for a calm start to the day and will hopefully equip our students with some calming strategies that they may use in the future.
The 'Mind' charity website contains some top tips for improving mental wellbeing: https://www.mind.org.uk/information-support/tips-for-everyday-living/wellbeing/wellbeing/
In closing, I hope you enjoy a relaxing weekend, whether you are enjoying an autumnal walk or a cosy weekend indoors.
Vicki Martin
Assistant Headteacher