Dear Parents, Guardians and Friends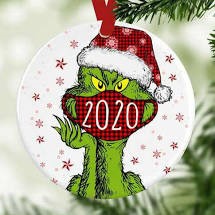 Every Who down in Whoville liked Christmas a lot..
But the Grinch, who lived just north of Whoville did NOT!
The Grinch hated Christmas! The whole Christmas Season!
Now, please don't ask why. No one quite knows the reason…..
At The Holt we love the Christmas season and all it brings, and just as the Grinch couldn't steal Christmas, we are not going to let COVID19 put a stop to some of the well-honed events that mark this season in our school calendar.   Such as our Christmas door competition…. an extremely hotly contested event overseen by Mrs Williams, our Head of Technology: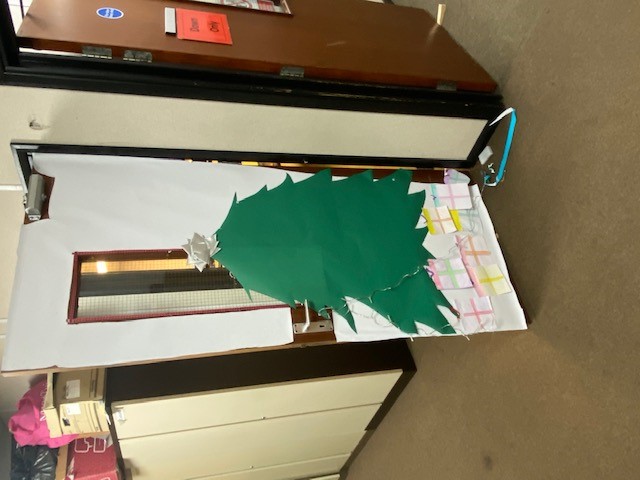 OK, so it is work in progress here, but if last year is anything to go by, we are all in for a treat in the last-minute competitive scramble to win the highly-prized accolade of the best decorated classroom door.
The Spanish department have also been getting into the spirit with their stunning entries into the 'Routes into Languages' Christmas card competition. Having researched the Christmas traditions in other Spanish-speaking countries, including Ecuador, Chile, Costa Rica and Colombia, they designed Christmas cards based on their findings – good luck to them all in the national competition!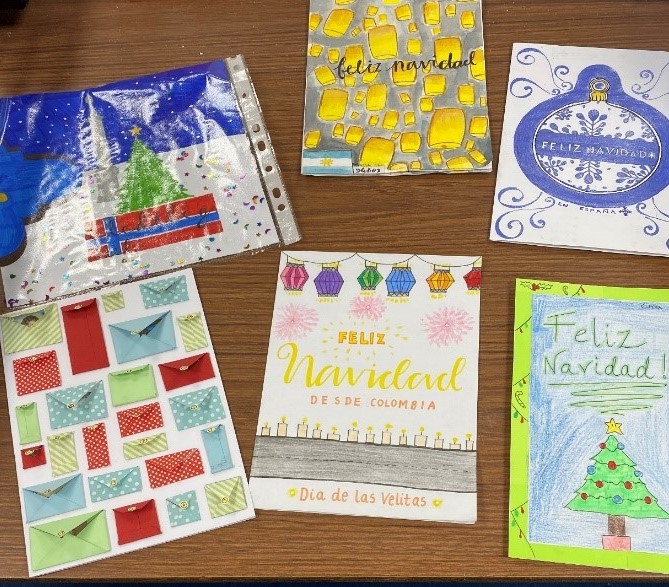 The Houses continue to show their competitive spirit, with the recent House notice board competition resulting in a close-fought contest with Goldsmiths finally taking the top place: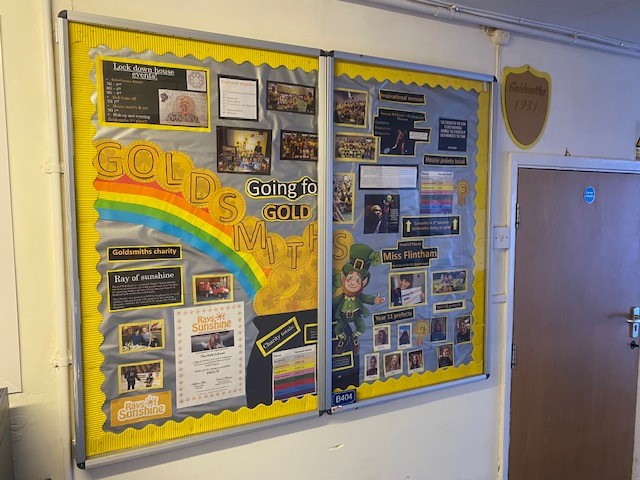 We did debate long and hard how to ensure that we didn't have to sacrifice the much-loved traditional Holt Christmas lunch.  Inevitably, we had to think of something that we hope will capture the spirit and fun of our usual celebration, whilst ensuring we do our best to keep the COVID Grinch at bay.  We are all now very excited about our Christmas picnic, which is taking place on Friday across the school in our marquees, where we can maintain students within their year-group 'bubbles'.  Don't forget your Christmas jumpers!
A blog from the School Business Director is not complete without an operational focus, so a quick final word on our marquees.  They continue to provide us with an excellent shelter and social space, and we have been working to adapt and improve the experience where we can – focusing in particular on additional measures to keep the mud and water at bay, courtesy of the recent spate of wet weather.   I'm pleased to report that the marquees will be getting their very own Christmas makeover during the break, with new wooden flooring and additional picnic benches.
That's all from me for now, and as we progress at great speed towards the end of term, I can reassure you all that unlike the Grinch, our hearts are definitely not two sizes too small, and nothing can take away the Christmas spirit of the Holt!
I wish you a healthy, happy and restful break – it will be upon us before we know it.
Sian Lehrter
School Business Director