Dear Parents, Guardians and Friends
It has been another strange week of checking in with the Public Health England at 2.30pm each day to receive the latest advice on Coronavirus and wondering how it is going to pan out in the next few weeks. School closures are a last resort for the government right now but we sent out a letter this week encouraging parents to check that their son/daughters can access school emails and FROG at home – just in case we all have to work remotely. Our biology teachers have devoted 20 minutes of their lessons to explain what Covid-19 is, how it affects the body and the myths. In addition, teachers are explaining about hand hygiene and respiratory hygiene. I heard some girls today wishing for school to close near to the holidays so they could get more revision done for the PPEs after Easter….! I also spotted some Year 7s syphoning off hand sanitiser from the wall dispensers into their little pots for later! Our students are thankfully calm, measured and have a blissful ability to live for the day.
As usual, there has been a lot going on in school this week ….
Beauty and the Beast was a wonderful show directed by Mr Gray, Head of Music and Miss Edwards, Head of Drama. The hall was packed on all four nights last week and our talented performers created so much joy for the audience. We were delighted to welcome parents, siblings, grandparents, aunts and uncles, friends and teachers. Thank you again to all the performers in the show, the back stage technical crew and all the teachers involved – for all the hours of practise and dedication.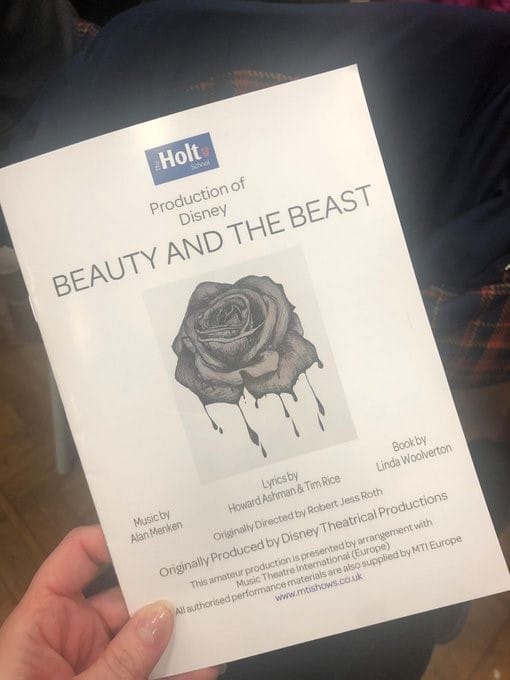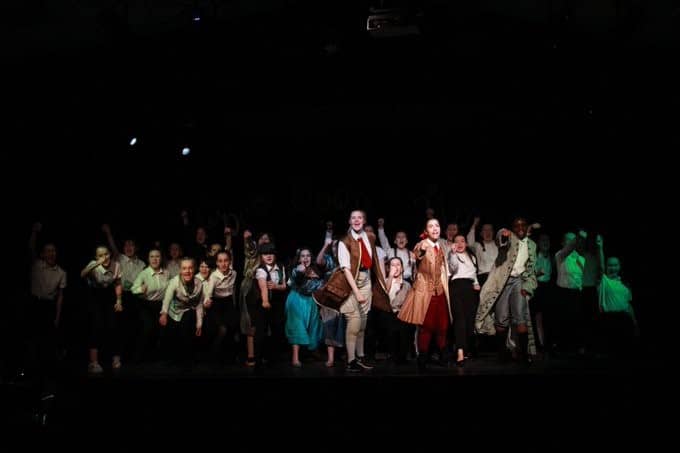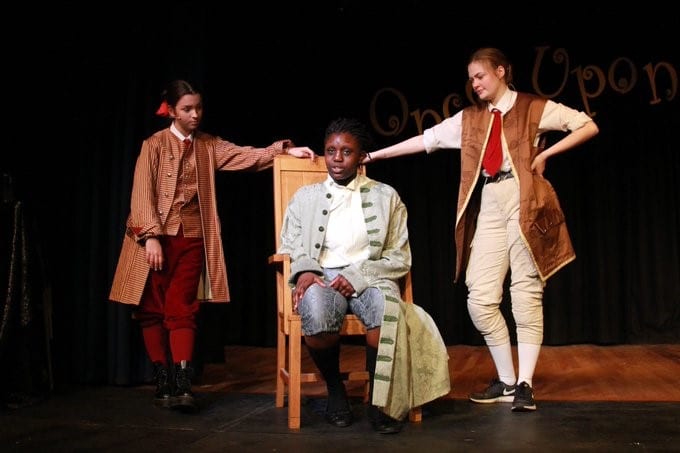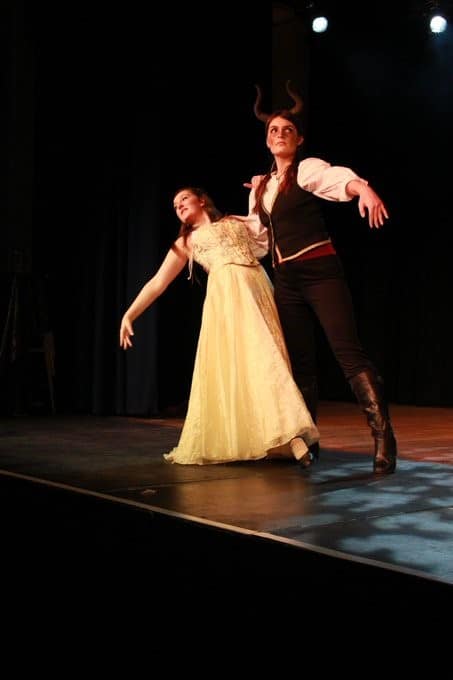 Last week, seven Year 8 students attended a day at Collins Aerospace in Winnersh for a day entitled "Introduce a Girl to Engineering". The company develops aviation electronics, motors, seats, guidance systems…everything in a plane that isn't the fuselage….They wanted to host students around the remit of inspiring the next generation of female engineers and addressing a future recruitment issue and sending students on a rewarding but under-advertised career path.
The Managing Director, Sarah Minett, and engineers shared their job roles and life experiences with students. Our girls then engaged in activities and demonstrations of different technologies with team building tasks designed to test their communication skills. They made a motor from wires and a battery, flew a plane in virtual reality, viewed the world with a thermal imaging camera and used a laser guidance system to measure the distance to a faraway object! In a competition, pairs had to build a Lego bridge in total darkness, with only one pair of night-vision goggles….
The girls had a great time and learned a lot. They were well looked after and they especially appreciated the sandwiches and ice cream for lunch! This opportunity left them with a new found respect for, and interest in, engineering. Thank you to Collins Aerospace for the invitation and for putting on such an inspiring day and to Mr Wolton for organising the trip. He commented that '' it was a good day in a corporate atmosphere, clean, modern, quiet, adult conversation….and the girls were totally inspired to do engineering too…!''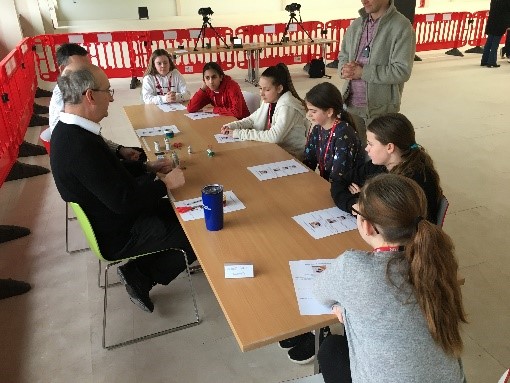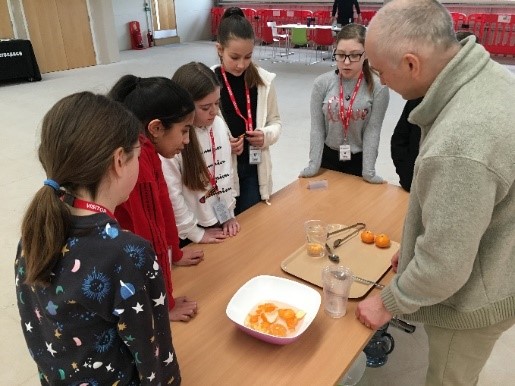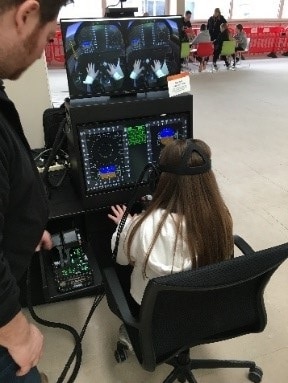 The Year 7 Netball team represented Wokingham in the school games competition on Monday. They played schools from all over Berkshire including Bracknell, Windsor, Ascot and Maidenhead. The girls played seven games and managed to come away with a silver medal! The girls had a brilliant afternoon showing great teamwork and commitment despite the wet weather. A great accomplishment for their first time in the tournament and thank you to Miss Flintham for coaching the girls.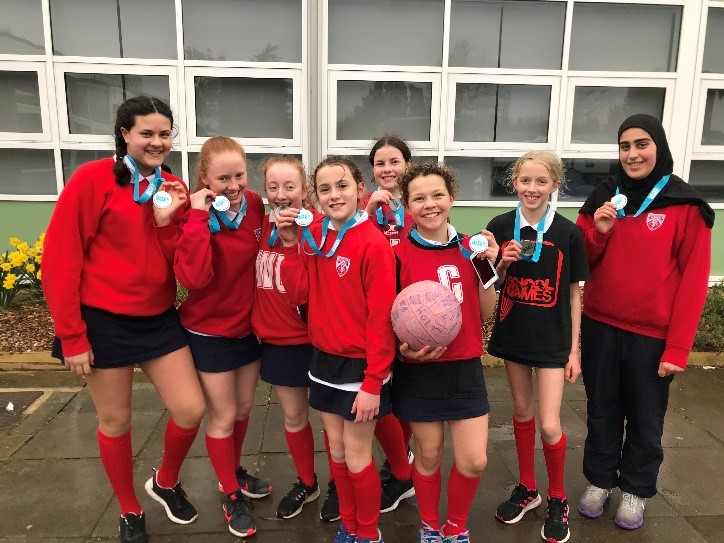 Ms Hunt and her colleagues from the English department organised for students from all year groups to take part in the BBC Young Reporter News Day on Tuesday 10th March. The day aims to give young people age between 11 to 18 across he UK the opportunity to tell their own stories and to develop skills in writing articles and creating engaging film clips. Our girls wrote articles covering a range of topics including why we should eat less meat, could recent floods be due to deforestation? #bekind, women in sport, LGBTQ+, Megixt, International Women's Day, Covid-19, modern slavery in the UK and for a lighter reading…. The JLS reunion, a film review of 1917 and Onward and finally, a student wondered if Amazon was going to be the supermarket of the future.
Read all the articles in full through this link. https://froglearn.holt.wokingham.sch.uk/app/os#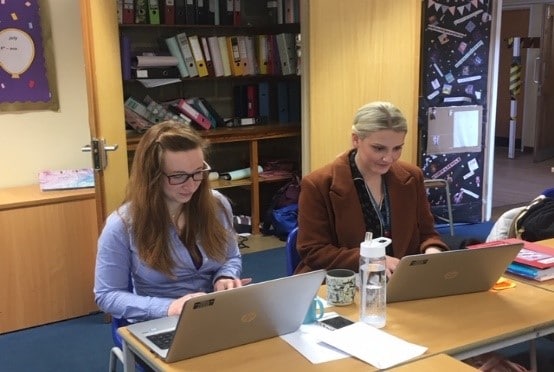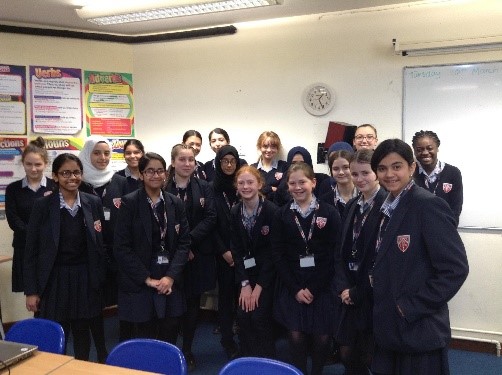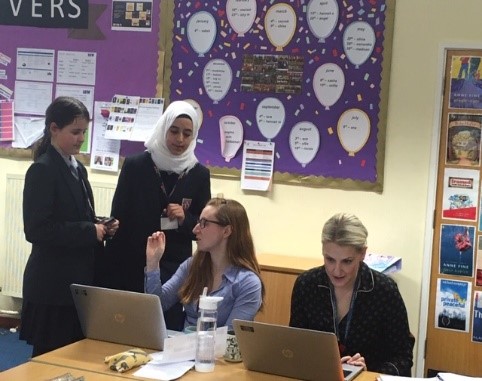 I hope that Year 11 had a more relaxing week after sitting maths and English PPEs last week and that they are taking on the feedback from their teachers on how to refine their answers to achieve their very best in just nine weeks' time!
Have a good weekend.
Anne Kennedy
Co-Headteacher