Dear Parents, Guardians and Friends
With PPEs still in full swing, the school is very quiet at the moment at least for the students……. however, for staff, last Thursday evening we held a really helpful and productive training "twilight" inset evening.
The theme was on careers and the evening was organised by Sharon Hart our careers lead. The aim of the evening was to update us all on the progress we have made as a school to meet the Gatsby Benchmarks and then to plan the next phase of our development, which is embedding careers more explicitly into each curriculum area.
The Gatsby Benchmarks originated in a research report (Good Career Guidance) from the Gatsby Foundation in 2013. The report was commissioned by Lord Sainsbury and Sir John Holman was appointed to lead a research team to focus on international evidence for 'what works' in career development.
The Gatsby benchmarks are now a central part of the governments career strategy. There are eight benchmarks in total, these are: 
A stable careers programme.
Learning from career and labour market information.
Addressing the needs of each pupil.
Linking curriculum learning to careers.
Encounters with employers and employees.
Experiences of workplaces.
Encounters with further and higher education.
Personal guidance.
We are really proud that as a school we are working hard to meet (and continuing to meet in some cases) each of these areas and lots of work has been done by Mrs Hart to ensure success. This includes introducing work experience for Year 10 and then again for Year 12 students as well as organising several careers fairs in the last two years and numerous speakers from all sectors to come in and inspire our students in their areas of work.
In order to offer as wide a spectrum of careers talks as possible, perhaps you, or someone you know might like to help out?  If you would like to come and talk to our students about your career, we would love to hear from you. Our students are always delighted to listen and we will even throw in a cup of tea and a biscuit. Please contact Mrs Hart on s.hart@holt.wokingham.sch.uk if you are interested.
Elsewhere around the school, Mrs Williams, Head of technology, is getting ready for her Swishing event.  Swishing is where you bring in clothes that you no longer wear or want and then swap them, along with a donation for another outfit.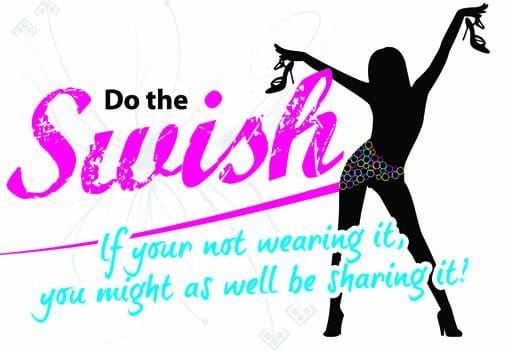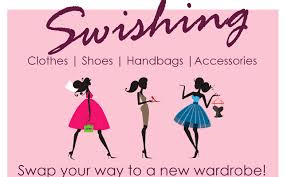 The event itself doesn't take place until just before half term, but in order to be ready for it, we are looking for donations from now. If anyone has any clothes (still in good repair) they don't want, or any clothes rails, or coat hangers, these will be gratefully received in reception ready for the event. We will keep you informed about this via our blogs.
Looking forward to seeing Year 9 parents and students at our options evening tomorrow evening starting at 6.30 in the main hall.
Mrs Pearce
Co-Headteacher