Dear Parents, Guardians and Friends,
I hope everyone is coping with the hot weather and making the most of the opportunity to spend some time outdoors.  Students are making the most of the shade of the trees on the front lawn.  They all look very relaxed…
The summer term is often one of gratitude, students thank their teachers for the support they have received throughout the academic year…. teachers thank their students for their hard work, enthusiasm and effort.  On Friday 11th June you may have seen the hashtag #Techognition used on social media, this was used to showcase the vast range of skills that technical support roles in schools entail.  Following on from this, I would like to use this blog as an opportunity to celebrate our department technicians and the importance of their essential roles in school.  At The Holt we are fortunate to have some very highly skilled and very experienced members of staff supporting a range of departments.  You can read a little about their contributions below:
The Art department are supported by Mrs Orton. Mrs Skeates, Head of Art said:
She produces beautiful displays of student work in the Art department and also around the school. These displays create an inspiring environment for our students to work in. Mrs Orton ensures stocks are maintained and equipment is organised to help with the smooth running of our art lessons. Mrs Orton is also on hand to help prepare work for students or fix work that may have broken in the kiln.


Mrs Orton keeps classrooms tidy and organised. She makes a huge difference to our days and without her we would really struggle!


Here are some examples of fabulous displays from around the school…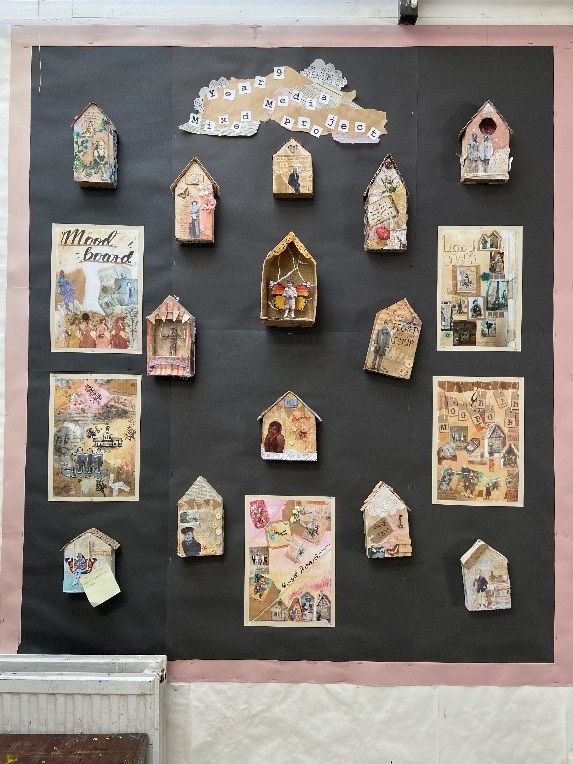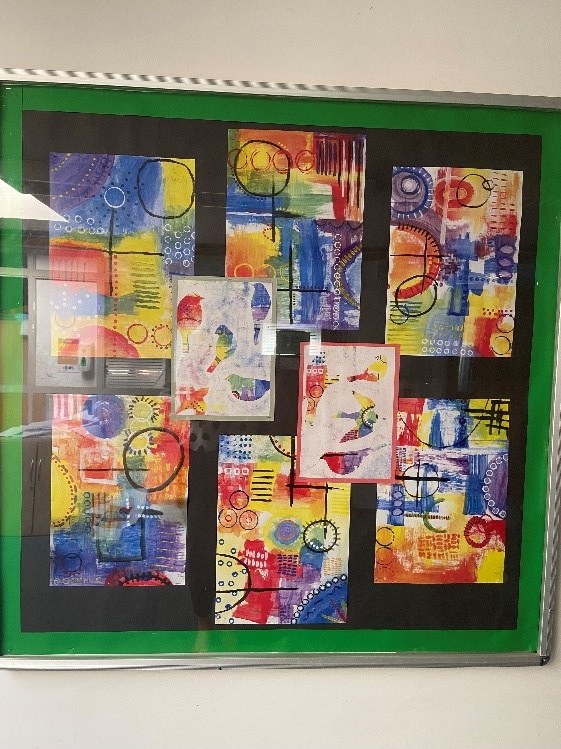 Science shared the following:
We feel very fortunate to have our technicians, Mrs Harding, Mrs Dawson and Mrs James, as they all have science degrees and therefore can support us both outside and inside the classroom.

 

They purchase, prepare and clear away all the experiments we do to help us teach our subjects. We would not be able to do the experiments that we do without them. They suggest new ways to do things and they even have made some bespoke equipment. They are super organised and support us with the health and safety side of things, keeping us updated of new procedures and updating the inventory of the stock we have. Our technicians are always willing to help us when we are busy e.g. printing, collating tests etc. and most recently have trained themselves to use FORM quiz to put on our tests and home learning. This was particularly handy to us in lockdown. We are very proud of our technicians and value all that they do…. we know the department would not be as successful if we did not have them. Our students value their help as well and know that when they need new exercise books or help setting up equipment or need some blue roll etc. … they know where to find the "ladies in the white lab coats!"

 

They look after all the plants and animals we have in the department and provide the equipment we need for Y7 science club. They help with the setting up of the labs for open evenings.

 

The technicians are an integral part of the Science department, and we know that the main reason we can deliver high quality lessons is because we have high quality technical support!
Head of Design and Technology Mrs Williams shared:
The following are the key elements of what Mrs Johnston and Miss Grout do…

 

Under Covid measures they have made it possible for us to continue running practical lessons.  This has involved lots of additional work. Cleaning and preparation for lessons has been a huge task and without this we would not have been able to offer our students the full D&T experience.

 

Mrs Johnston runs after school CAD /CAM club with the Years 7 & 8 separately, the students enter competitions.

 

Mrs Johnston supports in lessons, especially where high risk tasks occur where 1 to 1 supervision is required.  A second pair of H&S trained eyes to monitor the rest of the class is vital!

 

In addition to the support in the classroom, Mrs Johnston supports students to cut out all of their work to enable them to progress with their projects.

 

Mrs Johnston helps us to maintain a safe working environment by checking all machines weekly, liaising with servicing providers, repairing and maintaining machines and ensuring every piece of equipment is ready to be used when we need it.

 

Miss Grout supports food technology lessons by ensuring that the classrooms are cleaned daily, that the department is fit for purpose and to mitigate any risks of food poisoning!

 

Both are indispensable!
We must not forget Mr Drew and the team of IT Technicians.  The transition to remote learning worked smoothly because of the technical expertise of this team. The ongoing support offered by this team is so important to everyone in the school community.
Many other support staff in the school work tirelessly to ensure the smooth running of the school.  We are grateful for the work they do and thank them for the skills that they contribute to the school community.
There are only four and a half weeks of this school year remaining and this is therefore the last blog I will personally write this year.
I would like to wish everyone a happy summer… I hope the good weather is here to stay.
Vicki Martin
Assistant Headteacher