Dear Parents, Guardians and Friends
As the lockdown restrictions are starting to ease, we can now begin to make plans for our whole school summer event of sports day, or as we like to call it "HoltFest". At The Holt, sports day obviously has a big emphasis on sport, but it is always much more than that as we combine long jump and sprints with a live DJ, face painting and mocktails to raise money for our charities. This year, we are going for an even bigger festival vibe to include some live music and drama. We are also planning to bring back the ever popular "Colour run"! Watch this space for more information about how your daughter can get involved.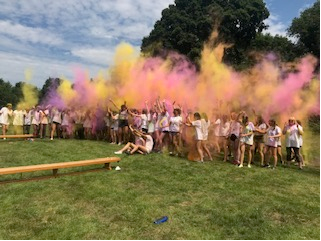 Because of the planned easing of restrictions, we feel so grateful that will be able to commemorate the anniversary of the death of our head of history James Furlong with his friends and family as well as colleagues and students.
James was killed on 20th June 2020, and we are immensely grateful for the support we received and the donations given so generously towards the James Furlong Memorial Fund.
The donations have enabled us to commission the international award winning artist, Gary Drostle to produce a mosaic memorial in James' honour. He created the design in collaboration with the students of The Holt School and the memorial team. As illustrated below the final design will incorporate the many passions and interests of James and reflect his awe-inspiring legacy.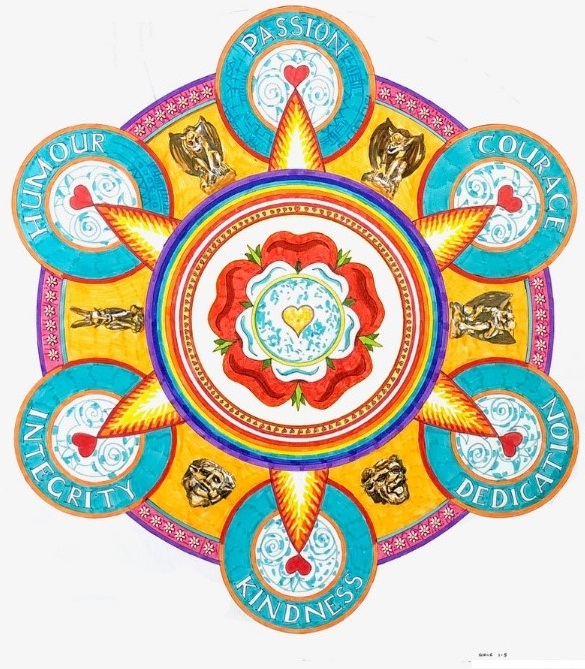 Gary came into school last week to begin his mosaic and led a workshop with our Year 12 art students and Ms Schotting. The students worked hard to create the mosaic tiles and make the tiny glass hearts. Thank you Ms Schotting for all your help with this project.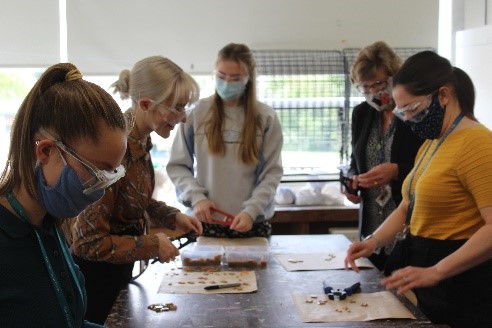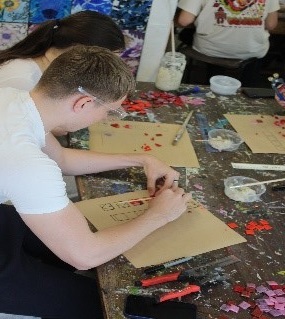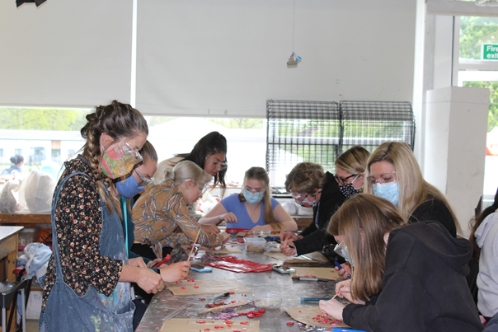 We will be remembering James and unveiling the mosaic in a special memorial event on the 28th of June 2021 from 3.30pm, shortly after the first anniversary of the attack.
There will be more information about this nearer the time.
The languages department have been very busy this half term. Mlle Robillard's Y8 French class took part in a French competition a few weeks ago. It was a Francophone Quiz on the topic of Canada and we are delighted to announce that Divya, Areej, Alolika and Imogen came first nationally, so they won five French books each! Mlle Robillard was very proud of her students and said "It's amazing".
Here are the winners below, well done girls and thank you Mlle Robillard.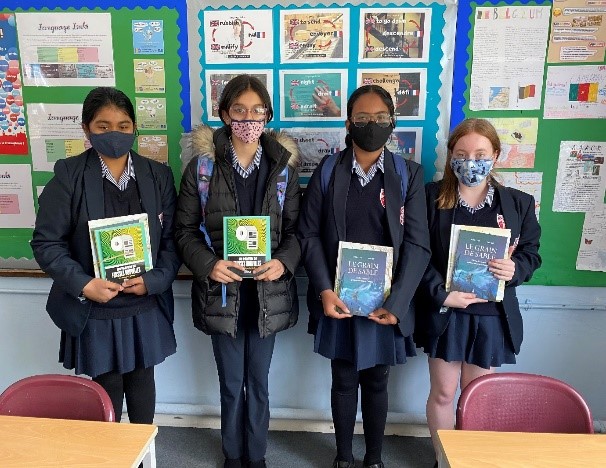 Meanwhile in the Spanish department, Señora Sankey shared a rather "sweet" idea for revision that two of her Year 7s came up with. Sophie baked the lovely biscuits below and in order to eat them, Izzy had to correctly translate the words in Spanish! Now that's how you make revision fun! Very inspiring girls!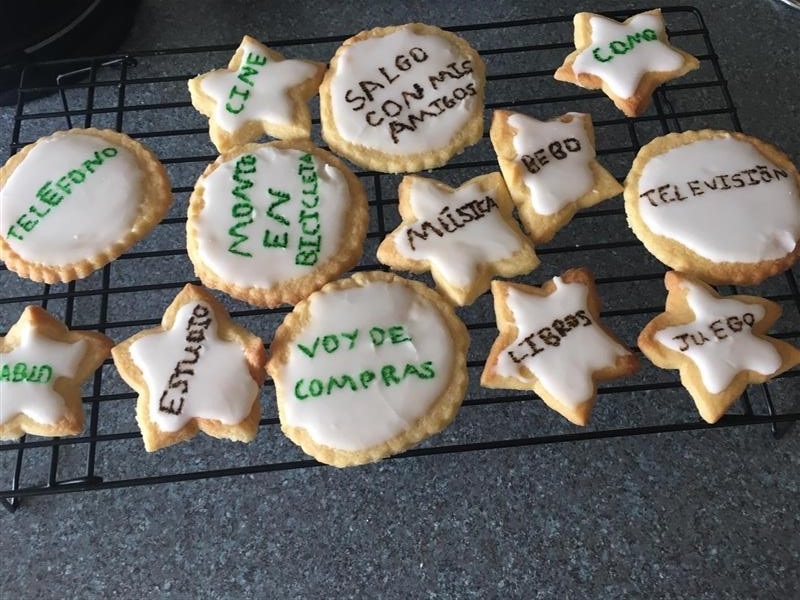 Further up the school, Señora Diaz and the 6th form students have been working very hard on writing their own Spanish language magazine. La Hispana has now had three jam packed editions using articles written by our students in Yr12 and 13. Joshua Brooker in Year 12 took the lead this month and did a great job in compiling the paper.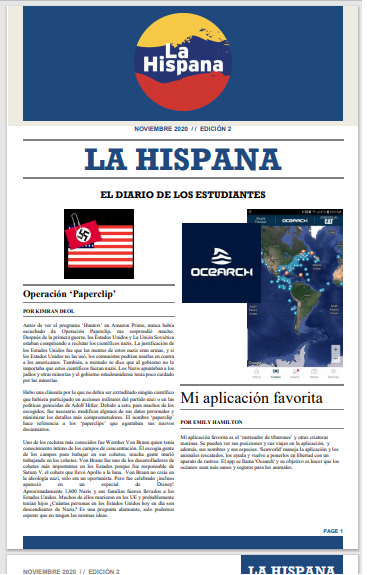 There are now plans to collaborate with the other languages departments in Wokingham to make it a wider A Level resource.
Well done Josh and thank you Señora Diaz, "Enhorabuena!"
Well, we are nearly at the end of a long half term. Year 11 and 13 mini tests are finally finishing at last- the students have worked so hard….. and then they leave school next week! By next Friday, our Key Stage 3 students will have finished their assessments as well….one more week to go and roll on half term!
Katie Pearce
Co-Headteacher