Dear Parents, Guardians and Friends
I was looking through some old emails at the weekend when I came across one that started,
 'There is an ancient Chinese curse 'May you live in interesting times' and we are most certainly living in interesting times.' 
Our current Year 11 History students will recognise this as it was sent from Mr Furlong in April when he was explaining to them how their PPEs had been adapted for lockdown.
Mr Furlong remains in our thoughts and following the special assembly held at the end of term we are now starting to plan for his memorial. I am working with a group of staff and students to create what we hope will be a fitting tribute. There will be an opportunity for The Holt community to contribute and more information will follow this term.
We are, however, most certainly living in interesting times as our staff and students have adapted to teaching and learning in a school whilst following the Covid-19 guidance.  Students are getting used to following one-way systems and year group bubbles,  teachers to cleaning desks and staggered breaks and of course all of us to wearing masks.
One of my roles as Assistant Headteacher is coordinating and facilitating events; these have also had to adapt to our current restrictions. On Thursday it is the Open Evening for Year 6, usually a very busy time when we welcome potential students and parents/carers to look around the school and meet the teachers.
This year we have adapted and are using technology to help us, we will be holding a virtual Open Evening – the Co Headteachers talk will be live streamed at 6.00pm and each department has created a short video clip showing us their department and telling us about their subject.  These will be available on our website on Thursday.
They are great way to find out about the school…and no crowds!!  There are some screen shots below.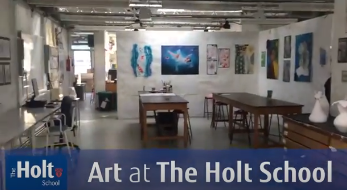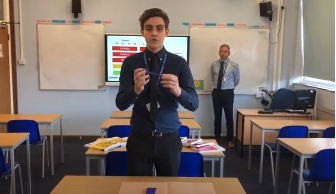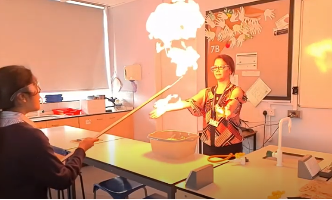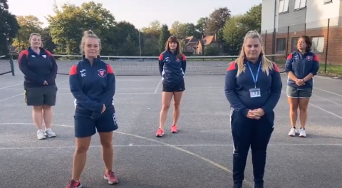 The exam boards have adapted some of the GCSE and A Level courses taking account of the time students were working remotely. I teach geography and the A level students still need to complete the Non Examined part of their course – this is a field work investigation of their choice although without going on the actual field trip! We have adapted however and they are doing human geography investigations around the local area.  They will need to do questionnaires and we are hoping that students and parents will be able to help us here. So I will be sending links to questionnaires to you to complete for them. Please do this if you can – the more data they have the more interesting their final piece of work will be. I am sure we all have an opinion about Wokingham regeneration!   So please keep an eye out for links.
Next week it is the Sixth Form Virtual Open Evening, once again access to the live talk and to hear about all  of our A level subjects will be on the website. 
Mrs Smith
Assistant Headteacher