Dear Parents, Guardians and Friends
So, another half term whizzes to an end. Once again, it has been busy with lots going on inside and outside the classroom and the students and staff are all ready for a well-earned break.
Last week Mrs Bernadotte announced the winners of the Yr 8 computing House competition. Students were asked to conduct some research about female computer scientists and produce an informative poster about them.
The quality of the entries was good and the joint winners were 8L and 8W and in third place were 8G.
Well done to those forms! Below are photos of the entries by 8W and 8L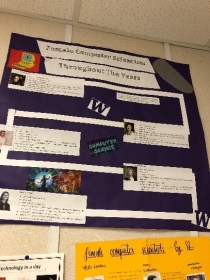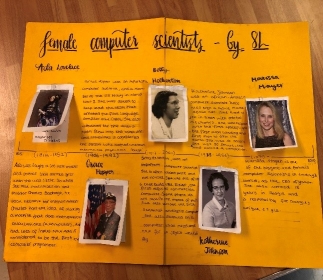 Last week was also House assembly week. I watched Spinners and Tanners and I have to say I was really impressed by their great teamwork. House assemblies are co-ordinated by the Heads of House but written and led by our House prefects and their team of Year 11 prefects. The students I saw were confident and eloquent in their delivery. Each House gave a summary of the events that each year group has led, how much money they have currently raised for charity and where they currently are in the all-important House standings. The students were all so supportive and encouraging of each other and with only half a term to go before the end of the House competition for this year and of course the House party prize, the prefects were definitely urging the students to get involved in the remaining events. Points mean prizes! Each House also talked about the current inspirational women that they chose a few years back to represent them. At the moment, we have Michelle Obama, Malala Yousafzai, and Oprah Winfrey to name but a few. Students have now been asked to think about a women in the news that has inspired them to be their next House representative ready to put to a House vote after half term.
The House system does lots to raise not only money, but also awareness of good causes and a few weeks ago, Amy Brasier in 11L approached Miss Harris, our charity co-ordinator to ask if she could lead a charity event to raise money for Young Minds. This charity does very important work on mental health in young people. Your daughter can help to raise money by paying £1 for a non-uniform day with a theme of blue, yellow or orange on Friday. There is more information about this for your daughter on Frog. Well done to Amy for being so proactive!

At the weekend, Mrs Williams and Mr Gray, accompanied by Mr Robinson and Mrs Daly led another long hike in preparation for the expedition to the Philippines. Taking with them 35 students, they walked 15 miles of Berkshire's splendid countryside taking around 6 hours to complete the trek. Thank you to the staff for taking part in this very important training event. I am not sure a wet, rainy February weekend in England can quite match summer in the Philippines, but at least the fitness of the group is improving!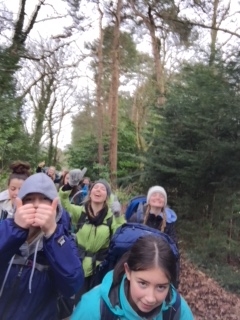 On Thursday, we held our annual parents' evening for Year 7 and it was a delight to meet so many of you. The first parents' evening at secondary school can be so daunting compared to primary school as it is so much busier, but you all seemed like seasoned pros! It was lovely to hear so much positive feedback about how well your daughters have settled and how they love their learning at The Holt. We are very proud of how well they are doing and of course, of our teachers who work so hard to ensure lively and engaging lessons in a classroom environment where your daughters can thrive.
Onto this week…….on Monday we welcomed our Chinese visitors into school. We have been working with Reading University now for a number of years on their overseas teacher programme. This is where we receive a number of teachers from China into our school, where they observe our lessons and school culture. In return, they contribute to our global education programme by leading talks with the students, and teaching lessons in Chinese culture, cooking and language. Their visit is always very popular with our students who learn a lot about school and life in China and we feel we contribute positively to their experience of life and school in the UK. Thanks Mr Furlong and Mr Marrison for co-ordinating this.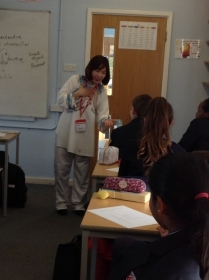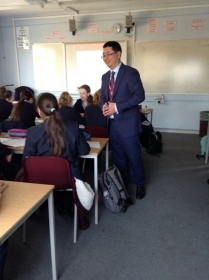 Last night Miss Shephard was pleased to report more sports success. Our girls were playing Denefield in the Under 16 football quarterfinal. It was a tough game and Denefield were first to score followed by an excellent headed corner by our Katie Fisher to bring the game to 1-1. The Holt then scored with a fantastically taken goal by Natasha Lelliot taking the score into half time at 2-1 to us. The final score was 2-1 to The Holt taking us into the County Cup semi-final after half term. Well done to the team and to Miss Shephard.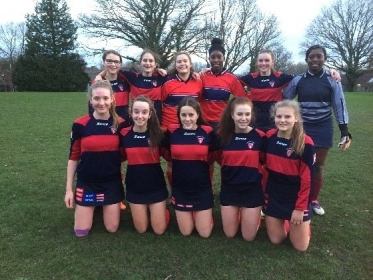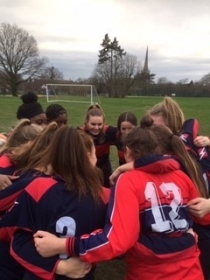 This week the Senior Leadership Team started the Year 9 options interviews. It is always a pleasure to meet with the girls and talk through their ideas and future plans with them. They are so well informed and really know their own minds! They are very much looking forward to taster day this Friday and of course, parents' evening on Thursday evening.
Which brings us to Friday, and half term! Have a lovely break when it comes. When we come back, it will be much lighter in the evenings! Bonus!
Katie Pearce
Co-Headteacher