Dear Parents, Guardians and Friends
This week's blog is about "getting involved". We have had a relatively quiet couple of weeks in terms of whole school events due to PPEs, but speaking to individual students; it is clear there is still a lot going on behind the scenes in several departments.
Miss Harris and Miss Roberts are midway through their preparations for the bar mock trials in March and took the students taking part on a visit to the Magistrates' courts in Reading to familiarise themselves with the setting and feel of a courtroom. The girls came back truly inspired from their snowy visit and ready to carry on their hard work preparing their cases for the first heats at Reading Crown Court.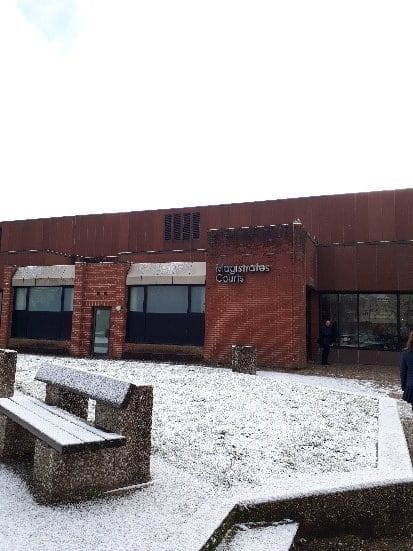 Myself, Mrs Kennedy and the rest of the Senior Leadership Team have also had the pleasure of attending EPQ presentations by our Year 13 students. An EPQ is an Extended Project Qualification which is the equivalent of an AS level, or half an A level. To achieve this, students, mentored by a member of staff, have to research a particular angle of a topic of their choice and personal interest. They have to present their findings in a dissertation style essay, as well as give an oral presentation in front of staff, friends and family. The students have presented on some interesting topics such as "Do prisons foster a gang culture?" "Should the Kennel Club ban the breeding of brachycephalic (squashed faced) dogs?", "Is it possible to increase the number of successful organ transplants?" and "Who is to blame for the sinking of the Titanic?" All the projects were really well researched and presented and were very interesting to hear. The students did a great job and I would like to thank their mentors for getting involved, and Ms Hunt who co-ordinates the EPQs for the school.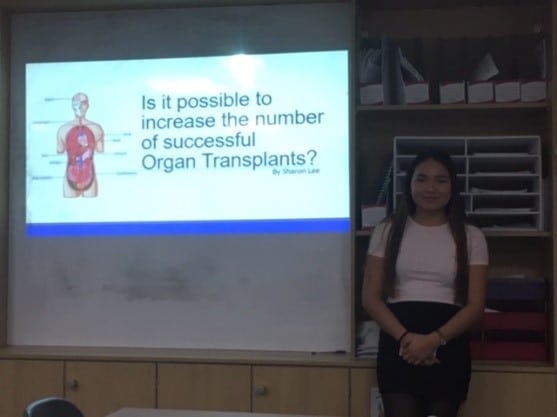 Today is the Year 8 Technology day run by Mrs Williams and her team. Our Year 8s and staff will really enjoy getting involved with this and we can tell you all about it next week.
So, back to getting involved, I have a great book on my shelf, to which I often refer, which is about life lessons, and one of those lessons talks about how getting involved is a great way to achieve a happy life.
So, by "getting involved", what do I mean? Well, as we always say to the students, it's anything really. It's taking an interest in the outside world and being a part of it; not watching it on the television, or living life through others in the real world……which can lead to gossip and tittle-tattle.
To summarise from the book, there is a big wide world out there full of life, vitality, energy and excitement.
Getting involved means being a part of it! Watching it on TV might be warm, safe and cosy, living it can be scary, cold and uncomfortable, but at least you know you are alive.
Getting involved means co-operating, contributing and taking part.
Getting involved means rolling up your sleeves and getting your hands dirty but having an experience along the way.
Getting involved means joining in, offering help, volunteering and talking to people.
Getting involved means helping other people appreciate and enjoy their lives a bit more than they would have done without you.
Successful people and by that I mean happy, not wealthy or famous, have outside interests that don't earn them any money, or bring them any fame. They do things for the fun of it, to be helpful, and to encourage others.
As a school, we really encourage our students to take up every opportunity, join a club, get involved with student council, run a charity event etc. Be part of something! A bit like our bar mock trials students, or the EPQ students.
Katie Pearce
Co-Headteacher