Dear Parents, Guardians and Friends
It is that time of year again when Spring is almost springing, the mornings are slightly lighter……….and Year 7 head to Rushall Farm for their annual trip to support the content they are learning in Geography lessons …………and of course making those memories they will carry for years to come. With wellies and clipboards at the ready, our Year 7 students learned more about agricultural systems, including organic farming, crop rotation and soil types, and started to explore some of the landforms of the River Pang.  The highlight for many students was seeing the different animals on the farm!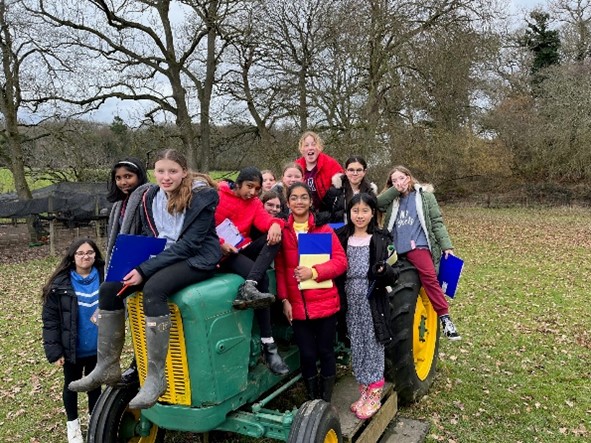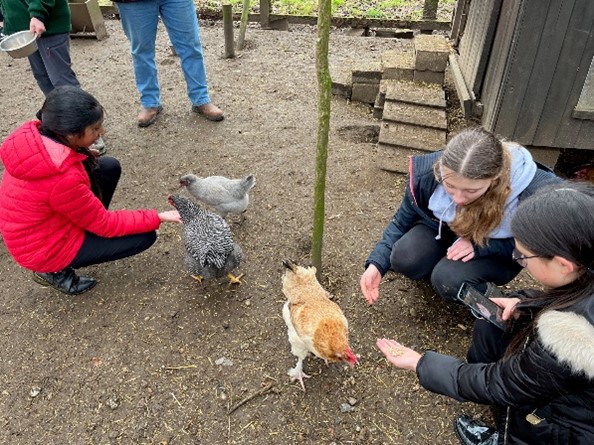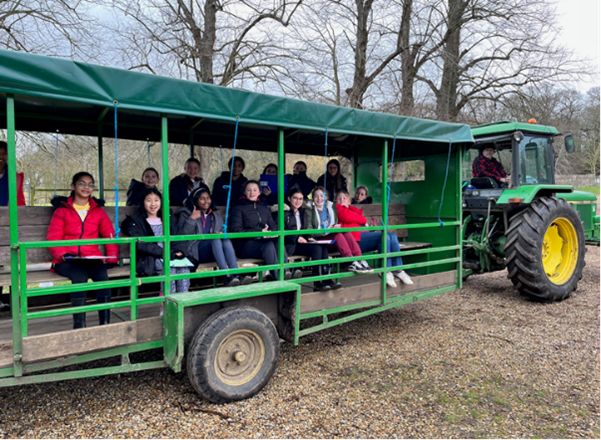 Thank you, Miss McNally, for organising this trip!
This term we have been keeping up the momentum of our Key Stage 3 Master class programme as several departments have opened their doors at lunchtime to offer lectures, seminars and experiments in order to expand and develop themes that go beyond the curriculum.
Just before the half term break, Mrs Daly in social sciences led a masterclass on autism. She commented on how impressed she was by the student's curiosity, their note taking and their interest in the technical issues around genetics underpinning autism. All students were keen to discuss the issues surrounding autism and came up with some ways in which we can make life easier for those on the autistic spectrum.
The drama department, as well as their rehearsals for the 39 Steps, led a masterclass for Year 9 practitioners on physical theatre.
The physics department led theirs on what other planets and stars are made of without being able to travel there to see for ourselves. Below are some pictures.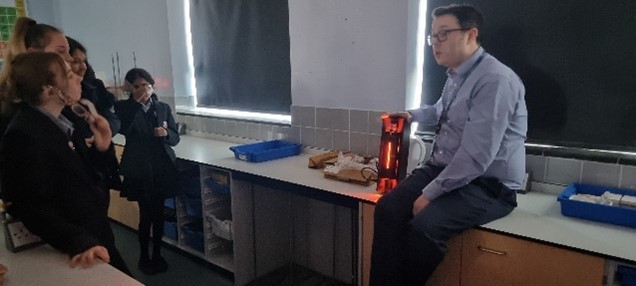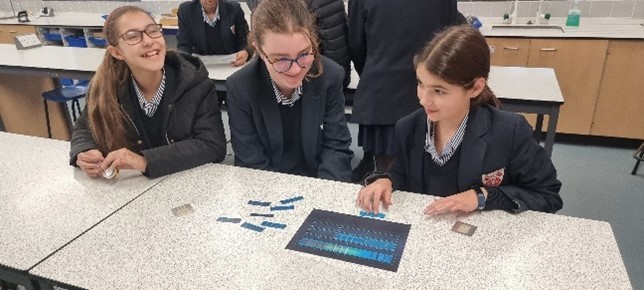 Lastly, yesterday, the computing department ran their masterclass on "binary tree traversal". This was using "computer science unplugged" and  real time data to which the students were better able to relate. They enjoyed the session and wanted to come again, they have requested to run more sessions like this to answer their doubts of how computer works at an unimaginable speed.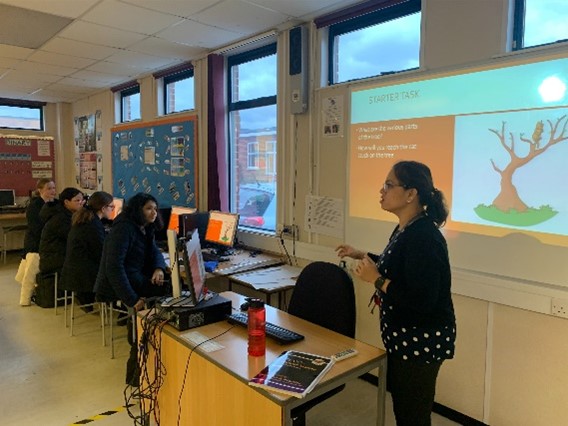 Thank you, Mrs Bernadotte, for leading this session.
Earlier in the term our Years 9-11 "mathmagicians" as I like to call them, took part in this year's UKMT Intermediate Maths Challenge. Nearly two-fifths achieved a certificate with 62 being awarded a Bronze, 31 getting a Silver and 5 achieving a Gold. Four students have been invited to take part in the next round on the 17th  of March, as they achieved highly for their year group. Two students will be taking part in the Grey Kangaroo, one student will be doing the Pink Kangaroo; and another student will be taking part in the Hamilton Olympiad.
Well done to all the students that took part and thanks to Mrs Tearle and Mrs Sawyer for organising. The Junior Maths Challenge for years 7 & 8 will take place at the end of April.
The PE department have also been very busy, not only with their usual schedule of fixtures and clubs, and House competitions, but also with a hocky umpire course.
Mrs Bolton said "We were delighted to have international hockey umpire Martin Shuttler lead an officiating workshop with a group of Year 8, 9 and 10 students on Tuesday. They learnt the rules and requirements to umpire an In2Hockey match and put into practice their skills. They are now fully prepared to umpire the county finals at the Berkshire School Games in March".
The students thoroughly enjoyed the day and were very happy with their achievements by the end of the day. Thank you to Mrs Bolton for organising this.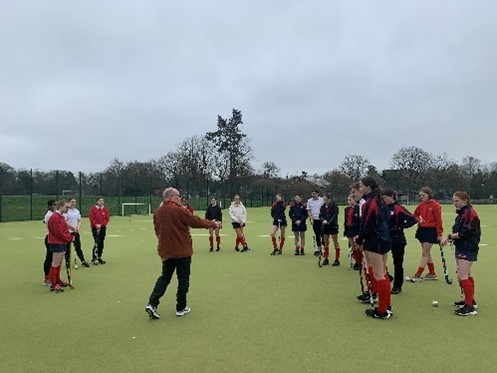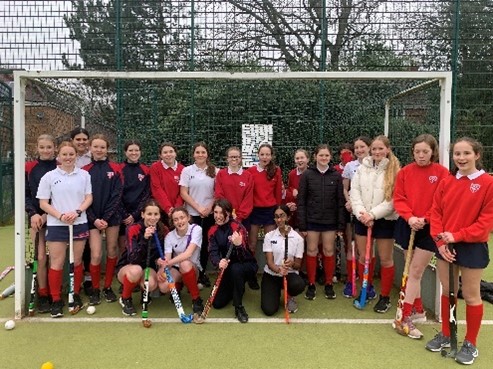 We are so fortunate to have staff who go above and beyond their subject teaching and offer our students such fantastic opportunities like competitions, Masterclasses or one off events as well as the usual and regular provision of such a wide range of extracurricular activities.
Please continue to support us with our aim to have every student involved in an extracurricular activity by looking over the schedule with them and encouraging your daughter/son to take part in something beyond their lessons. The timetable can be found on the website.
Extra Curricular Activities | The Holt School
Katie Pearce
Co-headteacher