Dear Parents Guardians and Friends,
I  hope you had a wonderful weekend. The sunshine on Sunday and the additional bank holiday were a great opportunity to reenergise ready for the busy term ahead.
We say goodbye to Year 11 and  13 this week, as they commence study leave ready for exam season.  Good luck to everyone taking a public examination, including our Year 10 students who get things off to a start with their POR GCSE on Monday.
On Friday 5th May, we welcomed Mary Deller from Hope UK to deliver a workshop to Year 9 students. Coincidentally, Mary is an ex-Holt student, and it was lovely to hear her speak so fondly of her time at The Holt. Year 9 students had a one-hour workshop where they learnt more about the different legal and illegal drugs (including vaping) and common misconceptions were explored. Students were also given the chance to discuss the risks of drugs and alcohol and students gave some mature responses in their group discussions. Most excitingly, the students enjoyed the 'practical' at the end of the workshop where Mary showed the students the effects of prolonged use of alcohol. Students were fascinated to see the effects of alcohol (surgical spirit) on bread (the liver) and how much it dried it out. Students will be recapping the session in upcoming PSHE lessons where they will further explore the risks and consequences of both drugs and alcohol. Thank you to Mary for such an informative and engaging workshop!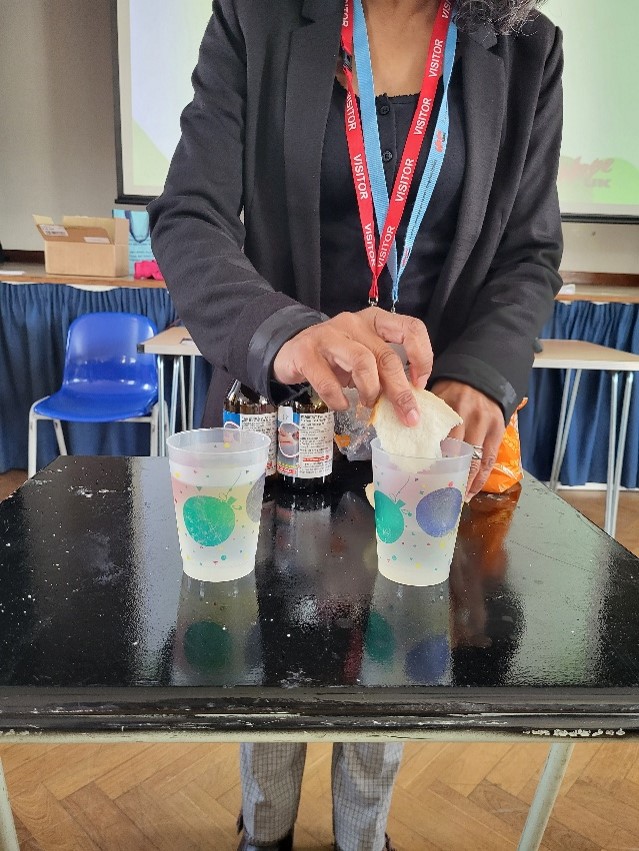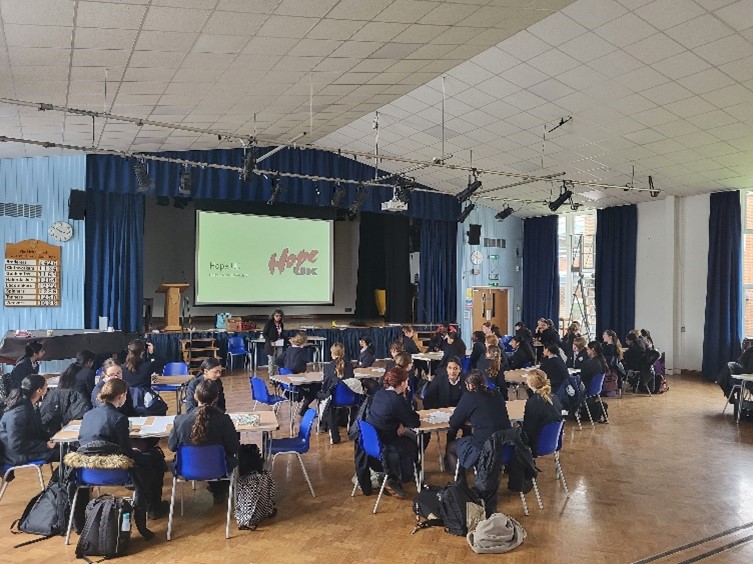 Following on from this, I read an interesting article over the weekend about the vaping epidemic amongst young people. Despite the age 18 age requirement, a survey of schools in northern England suggests that as many as 1 in 7 teenagers are regularly vaping!
The article suggests that teenagers are drawn to the single use vapes; carefully placed marketing on social media channels, attractive packaging and sweet flavours all contribute to the appeal.
Research in this area is still limited and little is known about the long-term impact that vaping may have on children's health. As a school we are taking a proactive response in sharing the information that we do have with our students and warning them about the potential risks to their health, as well as the financial costs and environmental impact of the single use plastics vapes are made from.
In addition to this we have invested in vape alarms for all student toilets. Staff remain vigilant but we hope the installation of the alarms will act as a further deterrent to stop students taking up vaping.
If you are concerned about your daughter or son vaping, some interesting and informative information can be found here:
Vaping to quit smoking – Better Health – NHS (www.nhs.uk)
Vapes | FRANK (talktofrank.com)
On a different note, the science department ran a Key Stage 3 masterclass on "food chemistry" – They synthesised an " ester" which is added to food to give fruity smells. Some odours we made were banana, mint, orange, raspberry, and pear. These are often added to sweets, jelly and perfumes.
In addition to the masterclass, Mrs Rooms delivered an assembly about the chemistry involved in gluten, sherbet and chocolate- the students learnt some great facts about these substances! Mrs Fairhead produced an interesting quiz on food chemistry for the Thought for the Week.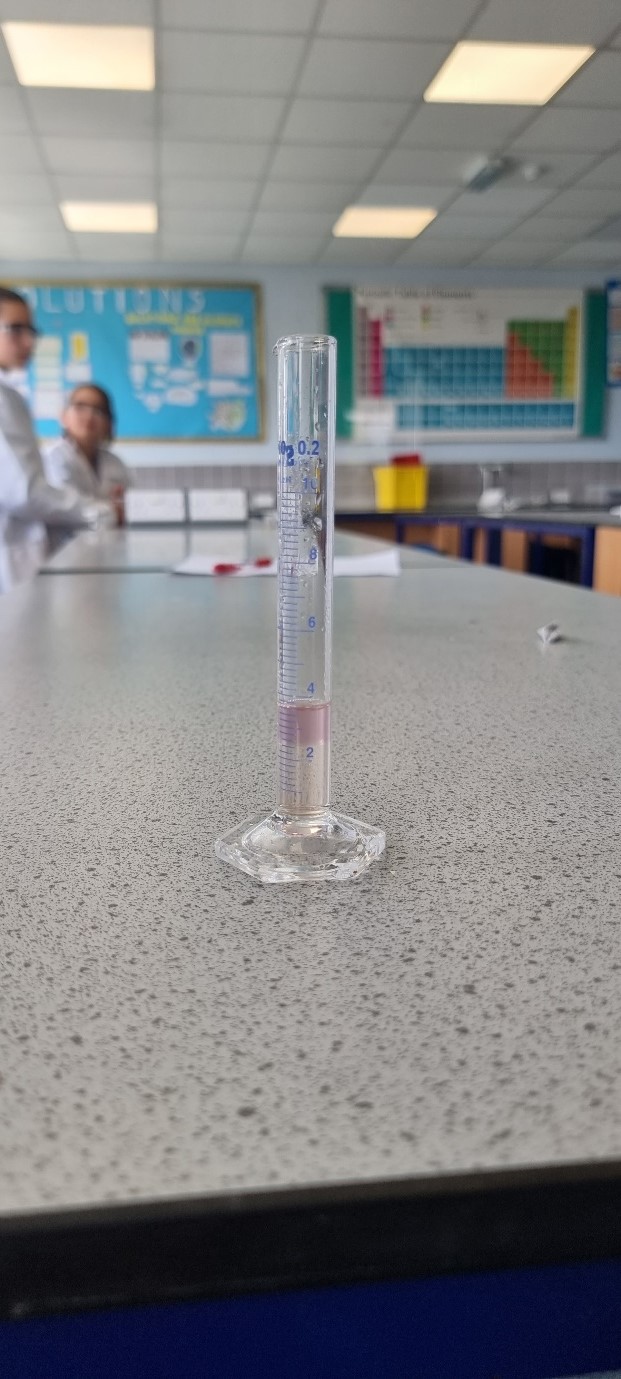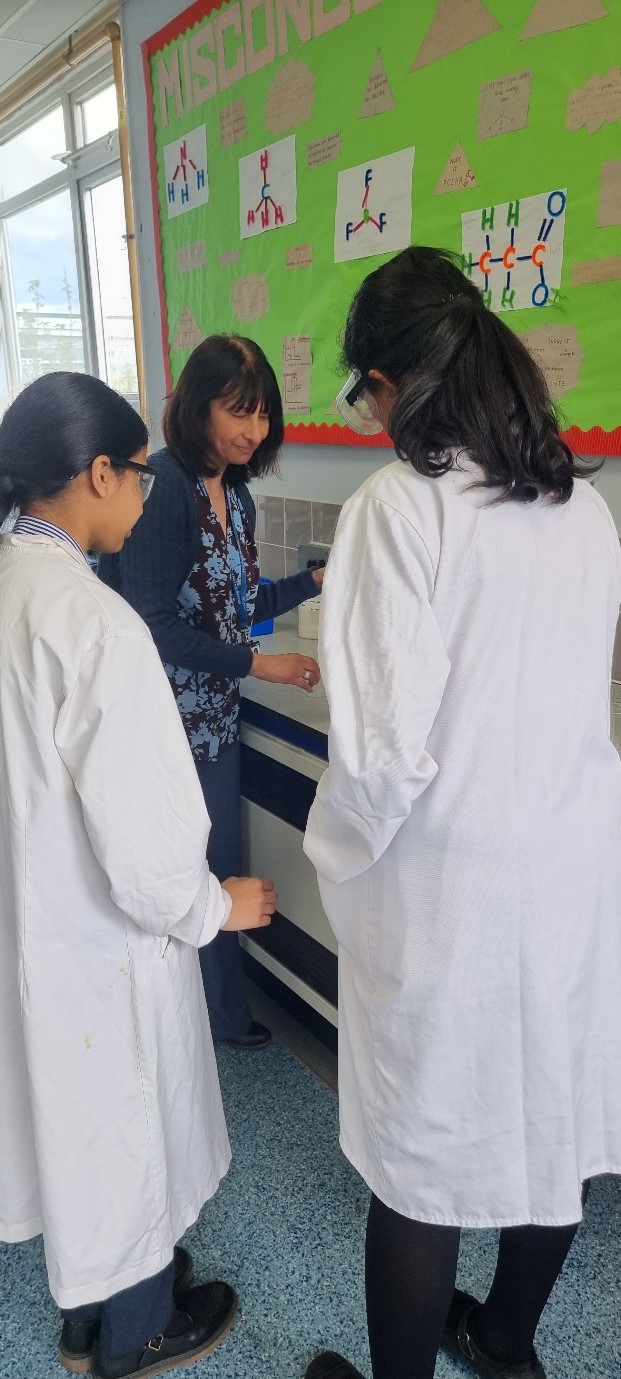 Thank you to science for organising this event.  Please encourage your daughter to look out for future masterclasses; they really are lots of fun and a great way to learn more about the subjects they are passionate about.
This half term has really flown by…. Can you believe there are only two full weeks until half term!
Mrs Martin
Assistant Headteacher