Dear Parents, Guardians and Friends
With the unseasonably warm weather coming to an end, it feels more fitting to be talking about autumn days and our Harvest Festival.
Following on from Mrs Martin's blog last week, our Harvest assembly on theme of water was led by our student leadership team last week to all year groups in the school. There were memorable messages about our appreciation of water and the challenges that people face around the world when trying to access clean water. There were also wonderful musical performances, dances from our house prefects and an appearance from Farmer Lewis (aka Dr Lewis) as part of the assembly.
Another part of our Harvest Festival is each house creating a harvest display. Each house was assigned a different country and they created a fact file board with a range of key points including information about the progress that the country has made in providing clean water to those who live there. The students also took all the donations from across the school to display them for each house. It was a very tough decision and a lot of deliberation between the judging panel.
 The results were…
 1st Spinners
2nd Lacemakers
3rd Broderers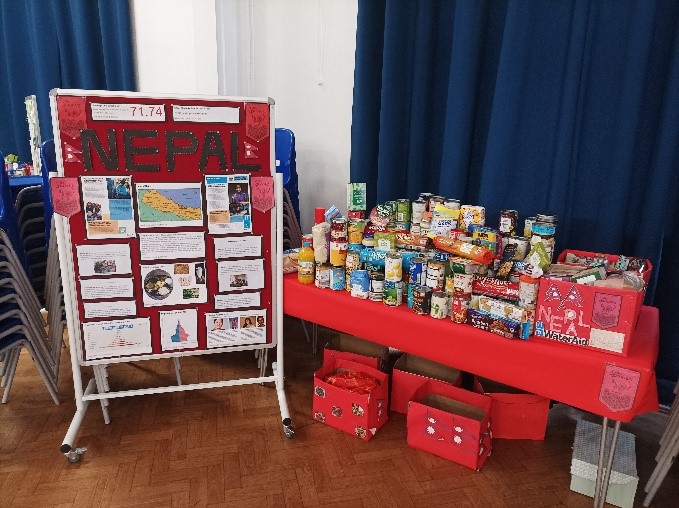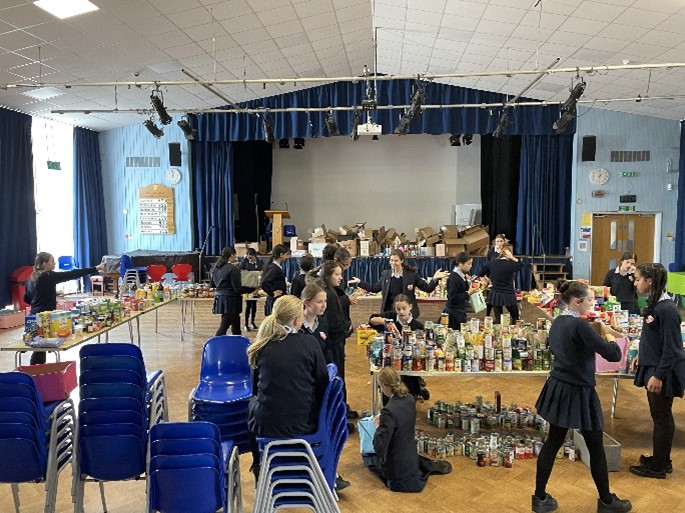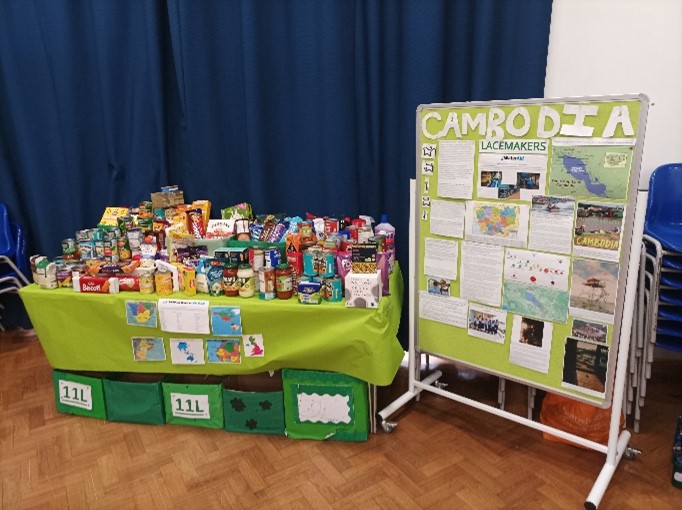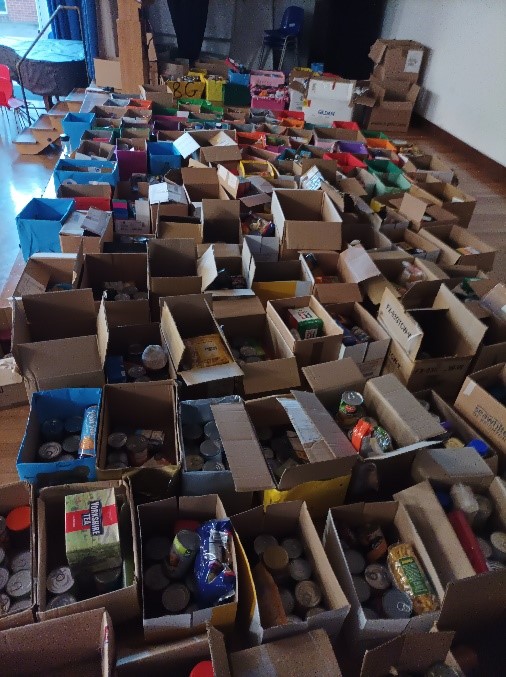 On Friday afternoon, Year 11 delivered all the donations to 140 houses across Wokingham with 3 extra car loads going to the foodbank and WADE. A huge thank you to everyone who was involved in this process. The focus of our house system is supporting charities in our local community and it was great to see so much charity and community spirit from across our school. Thank you to Mrs Sawyer for coordinating the Harvest festival, donations and deliveries. It is a non uniform day on Friday 13th October and money will be raised for the UK Charity Water Aid which was referred to the Harvest assemblies.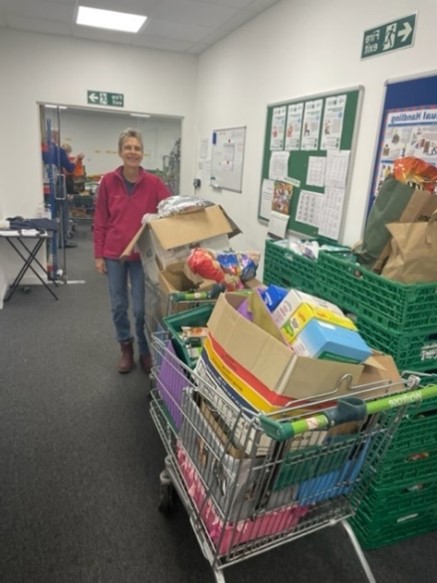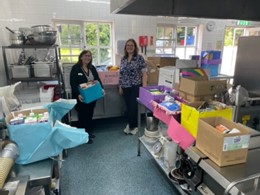 Our Year 13 biologists were busy last week on their residential field trip. Mrs Whitehouse told us:
"Last week the A level biologists visited Nettlecombe Court in Exmoor for the field work aspect of their course. They were able to visit a rocky shore and carry out a full transect to assess distribution of species over an environmental gradient. This was the first time that some students had been rock pooling and the excitement when they caught fish and crabs was great to see. The second day focused on freshwater ecology, sampling invertebrates in riffles and pools to see if there was a significant difference in distribution. The river work was a highlight for the students with several thoroughly enjoying getting wellies full of water or refusing to leave until they had caught that elusive fish. The evening session meant setting mammal traps, so that we could contribute to national data on the numbers of organisms living in woodland areas. The students were like proud parents when they realised that they had caught wood mice, which they thought were very cute. The final day involved grassland ecology and analysing data from a V notch weir data logger. The students were excellent on the trip and worked really hard throughout. They really made the most of the opportunity to collect real data to analyse."   
Thank you to Mrs Whitehouse, Mr Mirams and Mrs Davies for the organisation and support on the trip.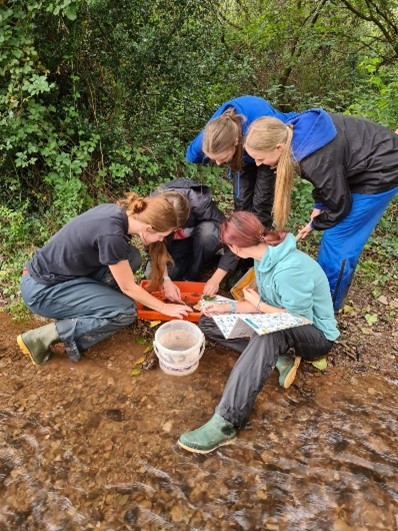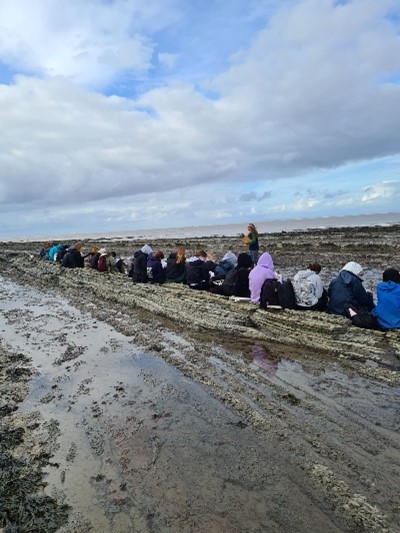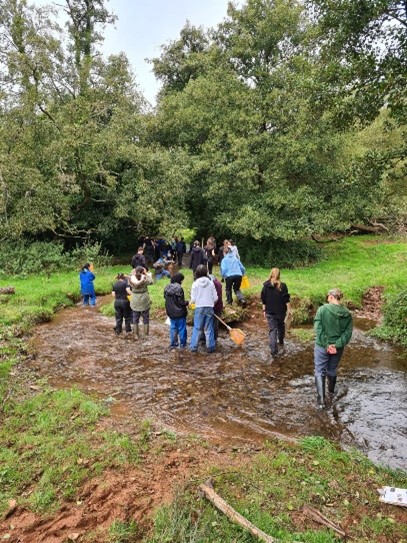 Finally, congratulations to our Year 8 and 9 students who took part in the U14s Berkshire schools hockey tournament in Ascot this week. The Holt were the only state school to take part and the results were very tight with goal difference having to be taken into consideration. Well done to the team and thank you to Mrs White for supporting the students at the tournament.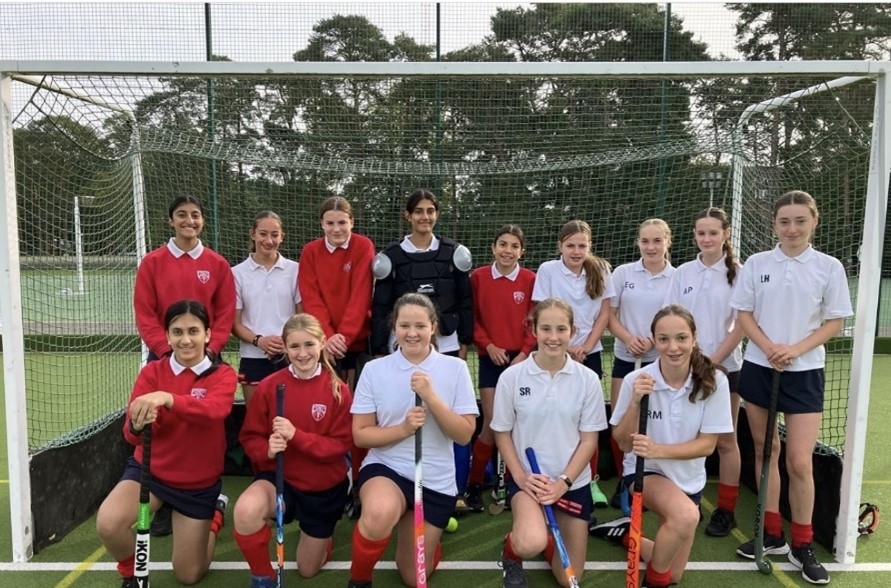 We look forward to seeing our Year 11 parents tonight for our parent information evening in the main hall at 6pm.
Miss Ward
Head of Sixth Form
Assistant Headteacher