Dear Parents, Guardians and Friends
It is a quiet but industrious time in school. The exam season is upon us….and it is great to welcome back our invigilators after a two-year covid break from public exams.
Year 10 started their PPEs last week and they go on for the rest of the week. Next Monday they sit their first GCSE – PoR and will take paper 2 the week after and then it is time for rest and relaxation!
Year 11 and 13 are mostly feeling excited and nervous at the same time about their last few days in school before their GCSEs and A levels start in the next two weeks. Year 11 will have lessons up to period 4 on Thursday and then they will all gather on the field for shirt signing during lunch, take photos with friends to post on Instagram and enjoy an ice-cream. We wish them all the best for the exams and look forward to seeing them at the leavers' assembly and the Prom on 1st July.
Year 13 will share a leavers' breakfast next Friday with their teachers of seven years and then they all gather for their final Year 13 assembly, which is full of memories and appreciation before they go home to prepare for their A level exams. Good luck to all of Year 13 – it is their first set of public exams – their GCSEs were cancelled.
Year 7, 8 and 9 are also preparing for their end of year assessments – much lower stakes than GCSEs but necessary, so when they reach Year 11, they can take the exam pressure in their stride, just like our current Year 10,11 and 13. The revision lists for Key Stage 3 students are out and we recommend a little bit of revision every evening so that they feel well prepared before the half term holiday. We will not set home learning for the next two weeks nor during the two-week assessment period – so plenty of time to revise and to enjoy relaxing during the half term break!
How about Year 12 – do they have exams? Yes of course! Their PPEs are slightly later, starting on 14 June. The sixth form team have been reminding Year 12 how to prep for the PPEs by planning a schedule, using active revision techniques to strengthen the memory and to avoid procrastination by using different techniques including the pomodoro technique.
We encourage students to pace themselves with their study/ revision for exams and assessments so they can lead a balanced life to include relaxation, paid work and enjoying extra-curricular activities.
Miss Pyle has published the summer extra-curricular timetable and all students are encouraged to join at least one club this term.
https://www.holtschool.co.uk/school-life/extra-curricular-activities/
Please do have a chat with your daughter about the clubs and encourage her to join at least one if she hasn't already. PE are running rounders, athletics, tennis and cricket this summer term.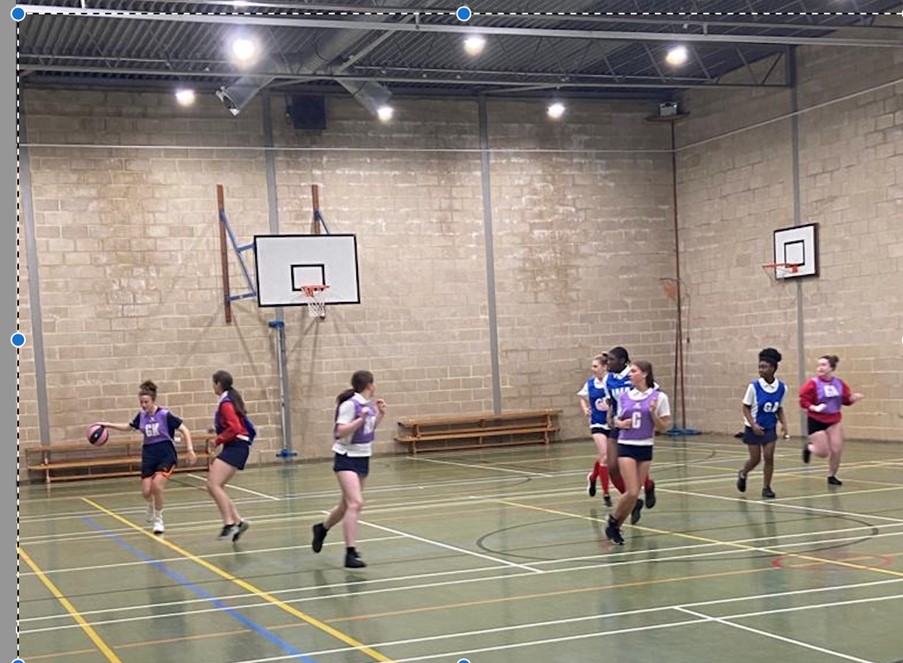 Following the Weavers' winners BBQ a couple of weeks ago, all the Houses are back on zero points….so there is everything to play for! The first event this term is the Inaugural House basketball. Thanks to Mrs Welch for organising. Results will be posted next week. Good luck to all the teams.
The summer term is full of House events and students can look forward to House dance, House drama, House art, House music, House science, public speaking competition and the poetry recital competition for starters. Sportsfest is in the planning stages too….a joyous day for all and alongside organising the sports competition the PE team are booking DJ Richard –fingers crossed he won't be in Ibiza!
On Tuesday the Year 12 further mathematicians had a lecture via Teams from Dr Janet Dyson from Mansfield College Oxford. Her specialist area of mathematics is Mathematical Modelling, and she showed the students the models used during the Covid pandemic and discussed the importance of the R rate. She also discussed studying mathematics at university and applying to Oxford. The students found the lecture really engaging and came up with some insightful questions and comments. Thanks to Mrs Baker for organising.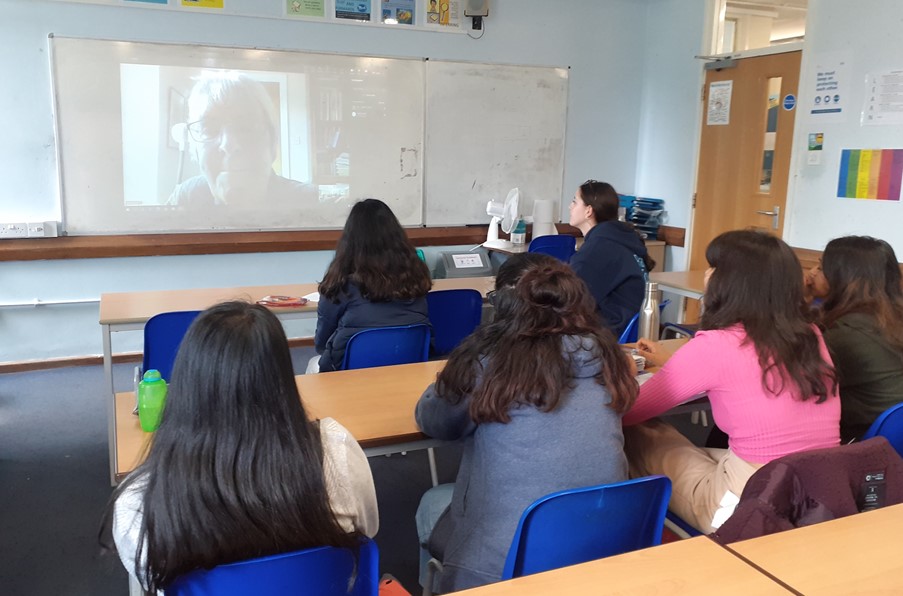 The last student council of this academic year will run this term. The start of the democratic process is 'Round 1' where students in all tutor groups have a chance to decide what should go on the agenda. Next week the student leadership team and Mrs Williams pull out the common themes from the suggestions to make a final agenda. This is then discussed and points minuted in forms during registration. Two student council reps attend a Year Council at lunchtime which is chaired by a member of the student leadership team and the HOY takes the minutes. Two members of the Year council are elected to share the points of the meeting at the student council which is set up in the hall and organised and chaired by the student leadership team. The minutes of this meeting are discussed at the senior leadership team, actions taken where appropriate, and this is all passed on to students through a video message from the student leadership team. There are many rounds, but this is to ensure the process is democratic and that all students have voice….it is good and actions are implemented!
Not only do we want students to study, revise and take part in extra-curricular activities but we want them to be able to relax too. Balance is important.
Although many teenagers can be reluctant readers as they do not always have time to read for pleasure, mostly due to their commitments — school work, assessments, exams, extra-curricular activities, and for Year 11 and sixth formers, paid work, and busier social life engagements, it is important that parents/guardian encourage them to find time to read and give them space to do so.
Reading is associated studying– it can feel like work to teenagers – not pleasure any more. So how do we really change that?
At school we expect every student to have a book to read for pleasure in their bags – ask your daughter/son about the book they are reading…..they read for 10 minutes in every English lesson in KS3 and in registration once a fortnight so we are encouraging but it would be brilliant if you could encourage at home too.
Choose books they like – scroll on websites and either buy or take the title and ask you daughter/son to see if it is in our well stocked school library. Here are some reading lists recommended by the English Department. Like us, your daughter/son's tastes will change as they get older, so it is important to let them choose what to read.
https://www.holtschool.co.uk/school-life/reading-lists/
Make time and space to read and role model – suggest a half hour reading session before bed or at a good time during the weekend. It is great if you all read at the same time to get into the routine and great for teenagers to see others read. Make space by limiting electronic devices…for half an hour put them aside. Remind your daughter/son that they have time for both Netflix and reading.
Once your daughter/son rediscovers the pleasures of reading then the habit sticks. Research shows that reading as a teen leads to success. The extra reading expands their vocabulary, it also shows them how different writers put down their thoughts leading to better writing skills and the more they read, the more information they pick up. This means they can learn more as they can make more links, and it helps very much with their academic progress. Reading also helps teenagers expand horizons and perspectives as they learn more about people and the world. Plus, reading can show them that everyone has problems in his or her life and may even help them see solutions to their own problems. Finally, reading is enjoyable. It can bring a great deal of pleasure to teens, and this is important. It is a good skill for life to be able to read without distraction and enjoy it.
Finally, the recording of our remote online safety evening held this week will be sent out to all parents if you couldn't attend on Tuesday evening. We hope it will enable you to learn more about how young people interact online and the important safety measures that can be put in place to support them.
Best wishes
Anne Kennedy
Co-headteacher