Dear Parents/Guardians and Friends
The hot weather has finally arrived, which means we are ready for all our amazing sporting events that happen during the summer term.
The PE department have been very busy of late with numerous events that have involved everyone from our sportiest of students, to those who take part for the fun of it, to those who maybe are less sporty, but came together anyway to support a charity PE event!
Last Thursday, Mrs Welch and Mrs Bolton took six students to the Berkshire School Games "Panathlon event" at The John Majeski Academy where they took part in multiple sporting events. The students were fabulous, and great ambassadors for the school. Well done to them all, I hear they had a wonderful afternoon!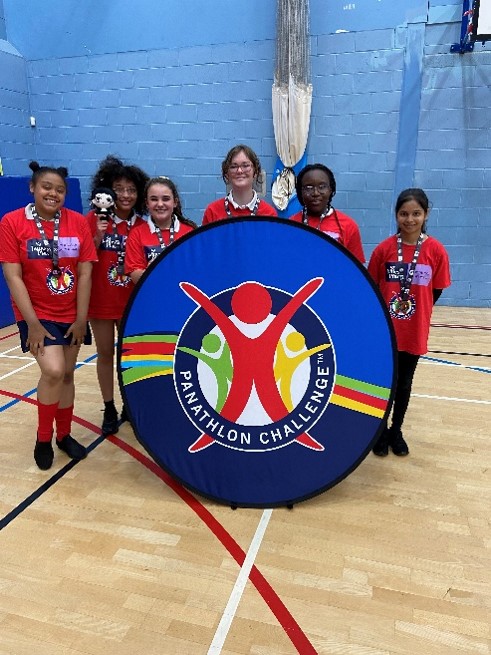 Then, on Tuesday, the U14 athletics team had their first round of the Reading and District Athletics league at Palmer Park and the athletes performed very well! The team is currently in the lead out of 27 other schools in Wokingham. They have three more rounds to follow, so we are wishing them luck in the next few weeks. 
Here is the traditional team picture!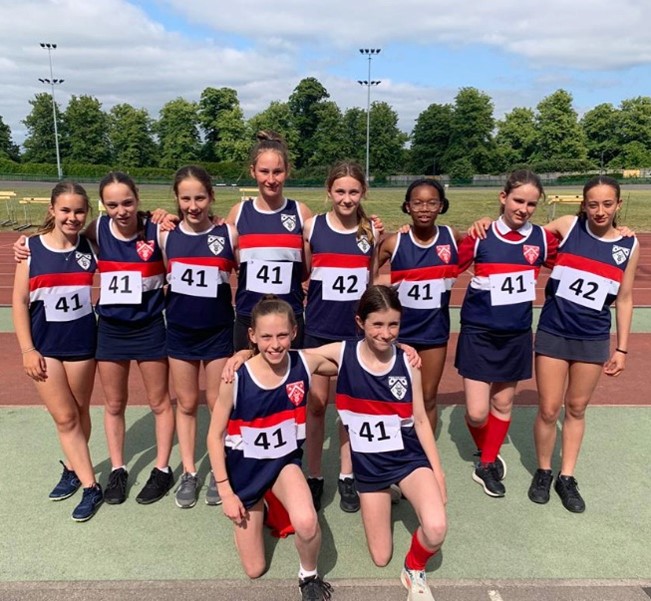 Then, on Wednesday, the U14 athletics team also competed in the Southwest Regional Finals at Winchester arena.  Miss Cardy said "the students have worked so hard over the last few weeks on their events, and it really showed throughout the day. They all improved on their distances and times from the County round and beat our score by over 50 points. This meant that we came 2nd in the competition and are now the second best in the Southwest of England. The PE department are so proud, what an amazing achievement! Well done to the team for all their hard work!"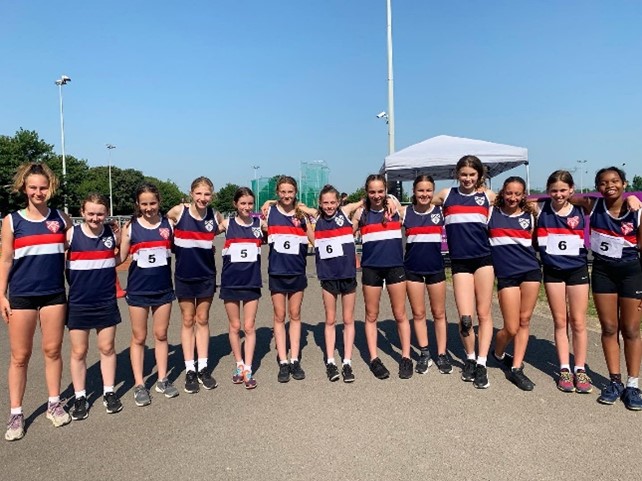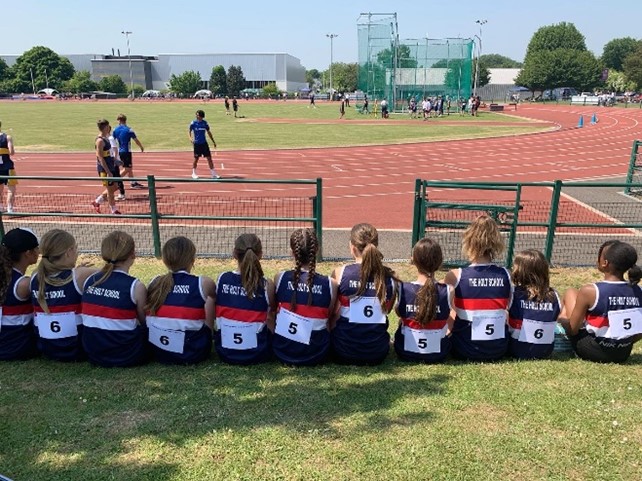 As if that wasn't enough action for one week, on Thursday, the PE department organised a whole school Race for Life. Over 450 students took part in this fantastic event to raise money for Cancer Research. It was lovely to see the students come together to raise money for charity and complete a 3km course. Thank you to everyone who contributed to the non-school uniform day by wearing pink to support the amazing work that Cancer Research do. Thanks also to our Year 7 students for making the special bunting. The atmosphere was so heart-warming and lovely to see everyone mixing year groups.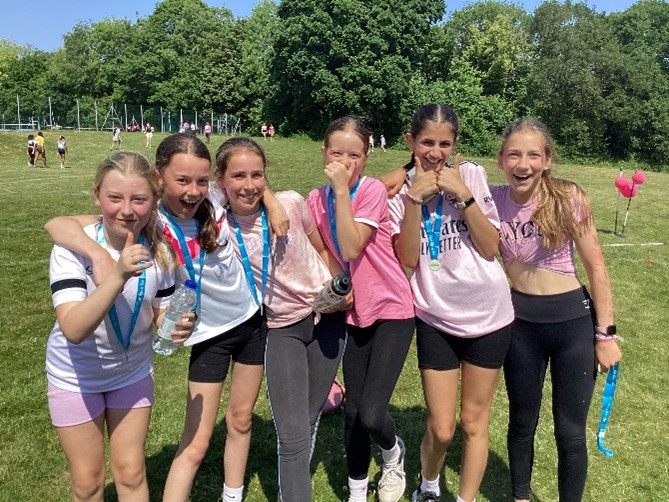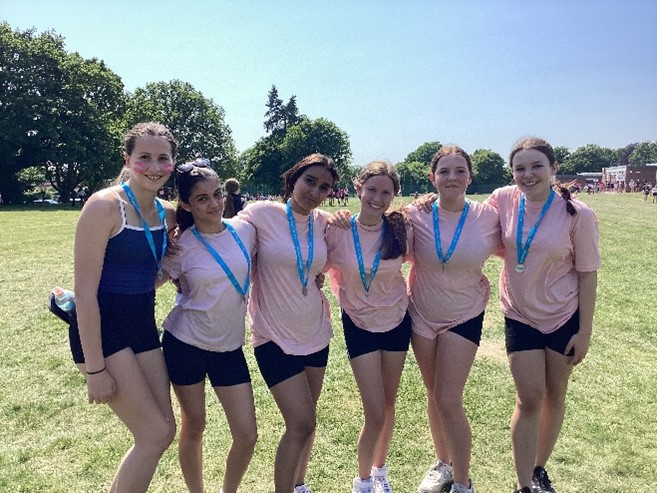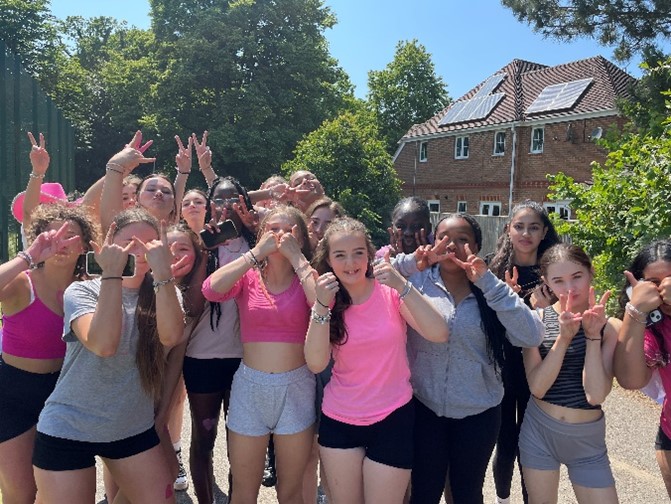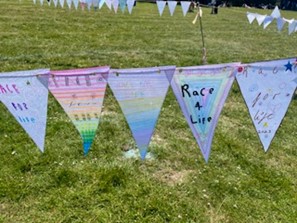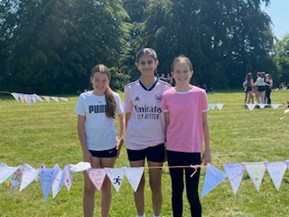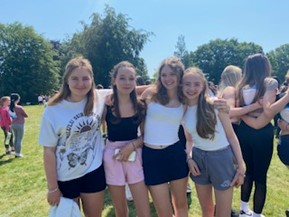 Final thanks go to our special guest Tom McIntyre who came down from Reading Football Club to give out the medals for the day, the girls loved meeting him. We will update you when we have the final totals raised for charity.
If you would like to follow any of the PE department's activities they update their social media regularly on Facebook, Instagram and Twitter.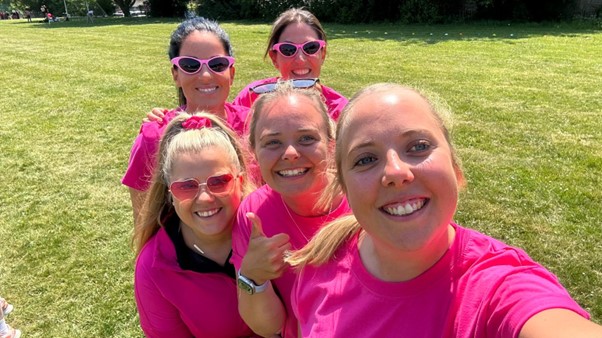 The PE department still have plenty of energy in the tank, luckily, as we have sports day and our famous Holt Colour Run on the horizon, and of course, our Sports Personality of the Year awards evening on Tuesday 27th June. More information will follow!
Thank you to everyone in PE for everything you do!
Meanwhile, all the other departments are working hard finalising their activity week plans for the week beginning 19th June. We look forward to sharing the pictures of those events with you in due course.
For Years 11 and 13,  they are just a week away now from finishing their public exams. They have worked so hard and remained upbeat throughout. One student told me that she was glad she had revised so much because she found that she could answer the questions more easily! It reminded me of the famous quote credited to many people from Plato, to Thomas Jefferson, to Samuel Goldwyn….''The harder I work, the luckier I get".  Well, whoever said it, they are very true words. 
Katie Pearce
Co-headteacher