Dear Parents, Guardians and Friends
Last week, Miss Howard, our head of history, led Remembrance assemblies to all year groups. On Friday 11th November, it was our honour to once again hold a Remembrance service to mark the actual day World War One ended, at 11am on the 11th day of the 11th month, in 1918.
Our beautiful ceramic poppies once again adorned the lawns after half term. Each one in honour of a local soldier who gave their life in the First World War. Of course, the two-minute silence is now to reflect on soldiers from all conflicts who have gone to war, many not to return and many to return but never the same.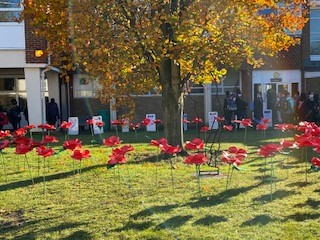 Our Remembrance service is held for all our Year 7 students. Mrs Kennedy led the service this year and we were delighted to be joined by Father Richard from St Pauls, Wokingham and George Brown and Chris Hall from Swallowfield British Legion. This year they brought along another special guest, George Winter, a soon to be 97-year-old war veteran. It was fascinating to talk to him about his time in the Navy, which he joined aged 17. It is hard to imagine that that is the age of many of our Year 12 and 13 students. George was invited to the service at The Royal Albert Hall the next day, so we were delighted he could come to our service as well. We were also joined by Linda Carroll, a former member of staff at the Holt, and chair of The Holt Association, who still works tirelessly to raise much needed money for the school.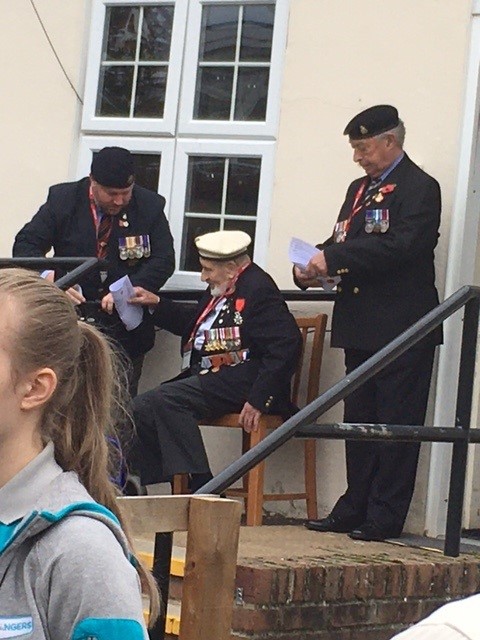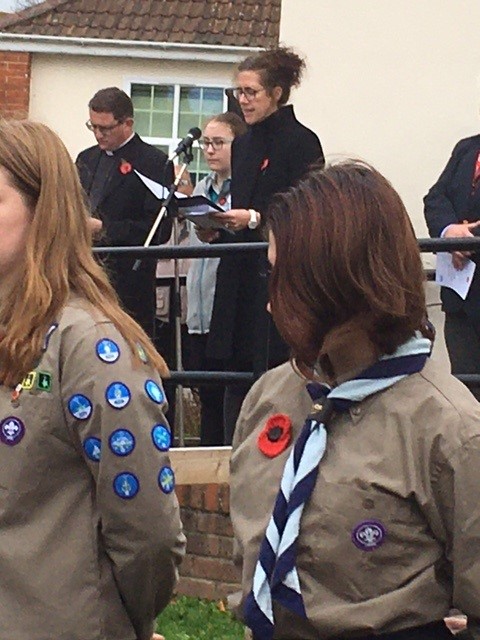 Also taking part were Annabel in Year 8, Simran in Year 9 and Katie in Year 10. They read Flanders Fields so beautifully.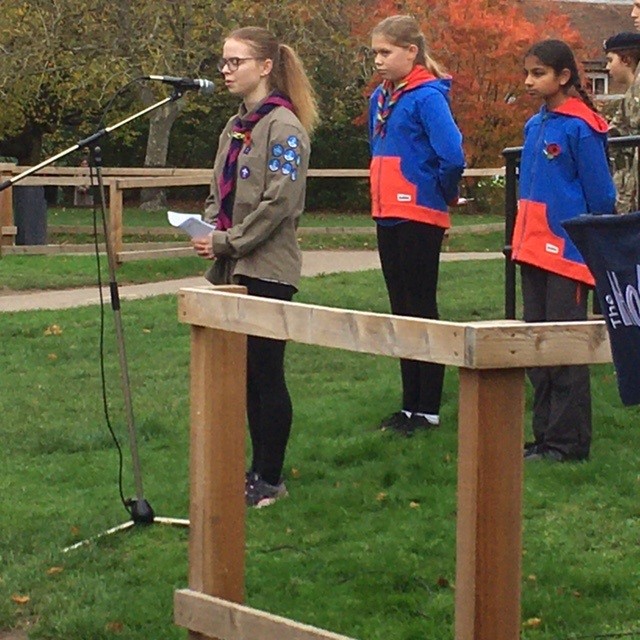 Many of our students who belong to uniformed organisations such as Scouts and Cadets joined us on parade and were then stood to attention by Eleanor in Year 11 as Emily in Year 9 played The Last Post. A two-minute silence was then followed by the "Reveille". Well done Emily on great playing!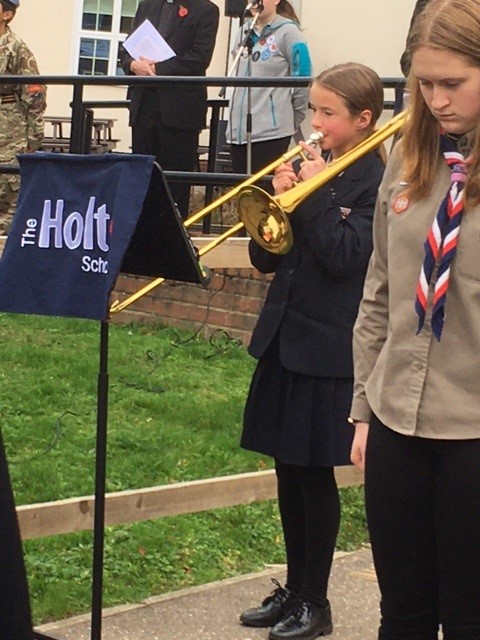 Lily and Naomi in Year 12 did a fantastic job of looking after our guests and making sure we were all in the right place at the right time.
Lastly, a massive thank you to Mrs Smith who organises all our school events and as ever, did a slick job once again!
Over the weekend, Mrs White and Miss Stanborough from the PE department were delighted to report on the Cross-Country regional finals that took place in Somerset. They reported that the girls ran so well in a very fast race and that we are now the 6th best school in the Southwest of England!! Well done to the team and thank you so much to Mrs White and Miss Stanborough.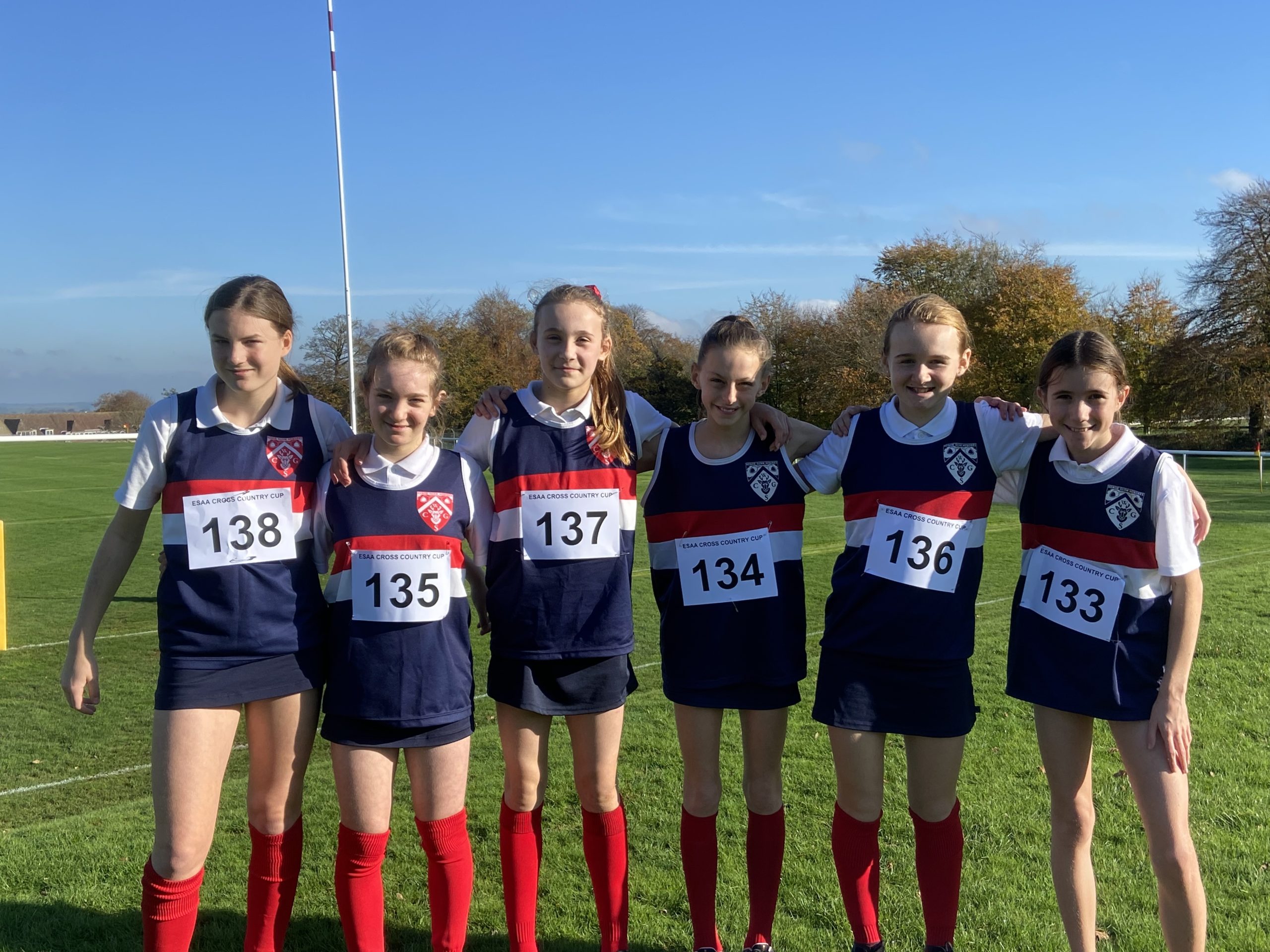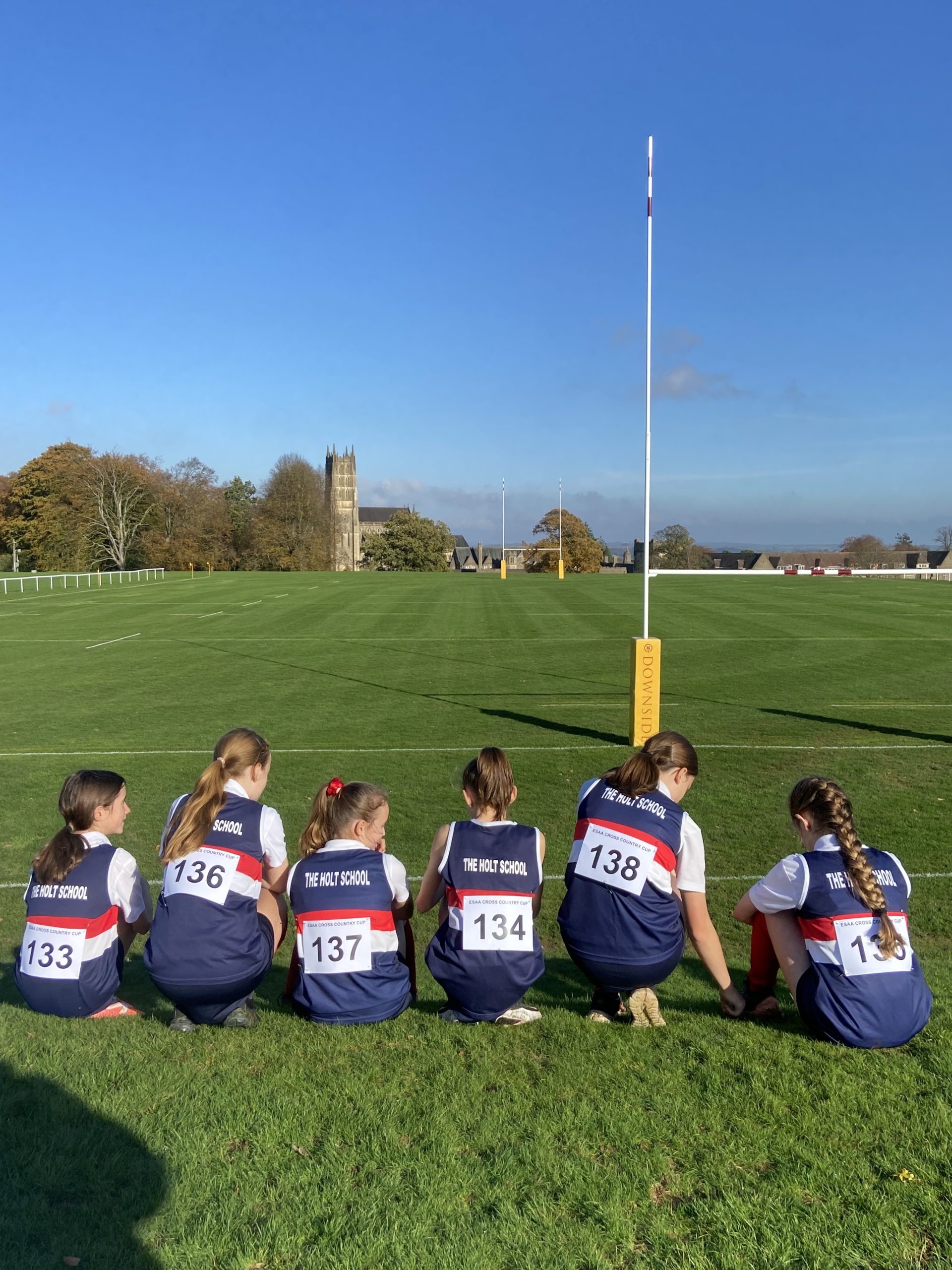 Earlier in the week, Mr Mosley in the geography department organised a Year 10 field trip into Wokingham over two days. It is fair to say that one group had much better weather than the other. Here is what Mr Mosley had to say
Our first task was to carry out a 'Traffic Count.' Each group was assigned a number on a map where we had to be located to carry out our 'Traffic Count'.  My group was at point 16,
We counted how many cars passed us in a 10-minute period.   At the same time another member of the group was carrying out a pedestrian count.  We then recorded our information on a sheet of paper so that we could analyse our findings.
Our second task was to ask two people in Wokingham to answer a survey on the traffic in Wokingham.   We asked them to rate Wokingham's traffic problems and suggest how the traffic can be improved.   Once we had completed this survey, we then went to two different places in Wokingham and carried out a 'Bi-Polar Environmental Survey' where we needed to evaluate Wokingham.  This survey was a set of statements, for example 'poor air quality'. We had to give each of the 10 statements a score from 1 – 5, resulting in a maximum score of 50.  For the two surveys our group gave Wokingham 33/50 and 44/50.
Our last task was to carry out a 'Land Use Survey' where we had to draw a detailed map of both 'Broad Street' and 'Peach Street'.
Once we had finished all our tasks my group went to Starbucks to celebrate, we all had a Hot Chocolate!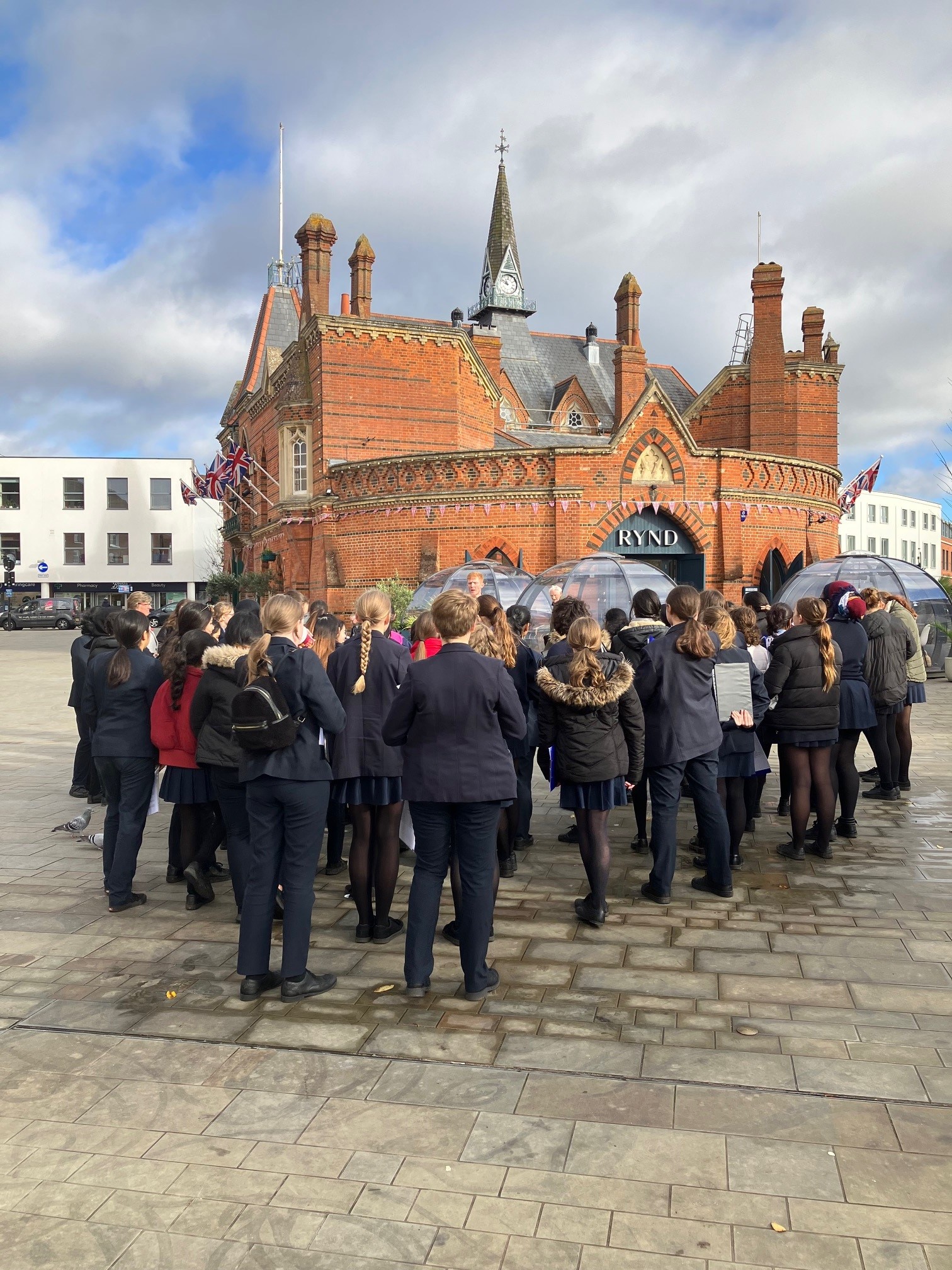 The Year 10s enjoyed the trip, and everyone enjoyed the visit to Starbucks. Thanks, Mr Mosley, for organising this field work!
Mrs Pearce
Co-headteacher