Dear Parents, Guardians and Friends
Another very busy week at The Holt started off with "Chemistry Week". Mrs Rooms launched the week with a series of remote assemblies due to the assembly venues being set up for exams. The assembly gave students an understanding of chemistry outside the classroom. This was followed up by a Thought for The Week created by Mrs Fairhead. The discussion points were around how chemistry is used in treating illness- from natural remedies to chemical ones.
The week was rounded off with a fabulous chemistry Masterclass for Key Stage three students led by Mrs Nayyar, our head of science. The students observed some real "Awe and Wonder" moments that would have made Severus Snape and Horace Slughorn proud. The experiments included magic water that changed colour, creating toothpaste for elephants and the screaming jelly babies experiment. The students then in small groups made their own stop clocks using the correct balance of liquid A, liquid B and water…..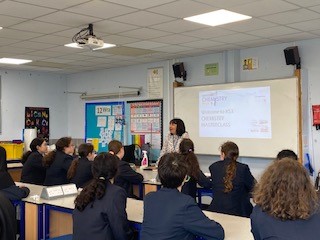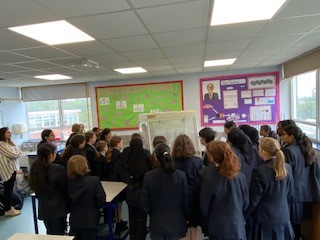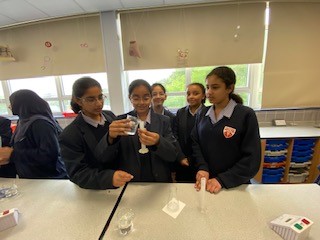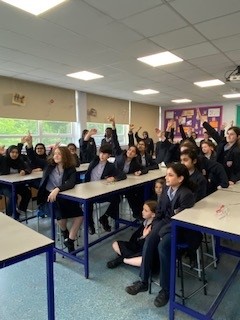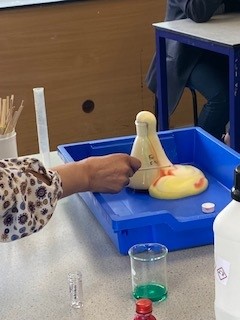 Well done to the chemistry department for organising this fun week and thank you Mrs Nayyar, Mrs Fairhead and Mrs Rooms.
On Thursday, we said cheerio to our Year 11s, who after a day off to work from home on Friday, only come in now for revision lessons and/or their exams.
A lovely time was had by all on the field as the students signed their beautifully embellished shirts whilst enjoying an ice cream.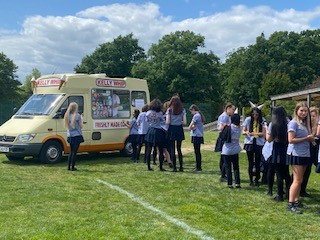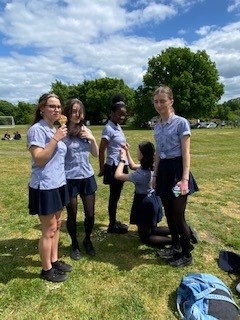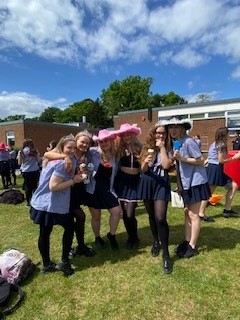 We wish our Year 11s all the very best of luck with their exams. You've got this!
The exam season actually started first on Monday with the PoR GCSE for our Year 10 students. They have worked really hard and are now one paper down and one to go!
On Friday we welcomed a speaker, Paul Hannaford into school to deliver a drug awareness talk to our Year 9 and 10 students. Paul speaks with over 60,000 students every year, from primary school age to secondary, to explain his journey from a young boy playing football full of life to eventually becoming a homeless drug addict, conveying a powerful and hard hitting message. The students were gripped by his story as he talked about the dangers of the links between drugs and knife crime. He also talked about the "by-stander effect" and the importance of walking away. We hope that his past of real lived experiences gives our students enough knowledge to keep them safe outside the school gates.
If you wanted some more information about the speaker and his work, this can be found through the following link:
Paul Hannaford – Community & School Talks – Paul Hannaford.
Over the weekend, the PE department had some great news as they heard that we are the U16 Reading and District Athletics League out of all 19 schools who entered.
Miss Cardy wrote "A HUGE well done to the U16 athletics team, who on Thursday competed in the final athletics event of the league. The girls did so well in the first round and were going into the final already being first out of 19 schools in Berkshire who competed! The top 6 schools qualified for the finals and a clean slate meant that it was all to play for.
The girls smashed their events and won the U16 league. Well done to Lily Wilson who won high jump with 1.44m, Jess Humm who came 2nd in Javelin and threw a fantastic 24m, Jemima Hargreaves who threw a whopping 9.97m, Marnie Fieldsend who won her 1500m race, Amelia Whiteley who came a very close 2nd in the 800m and the relay team of Chantelle, Khadijah, Jess and Maddie who came first! There were so many other fantastic placings of 1st, 2nd and 3rd but we won't list them all."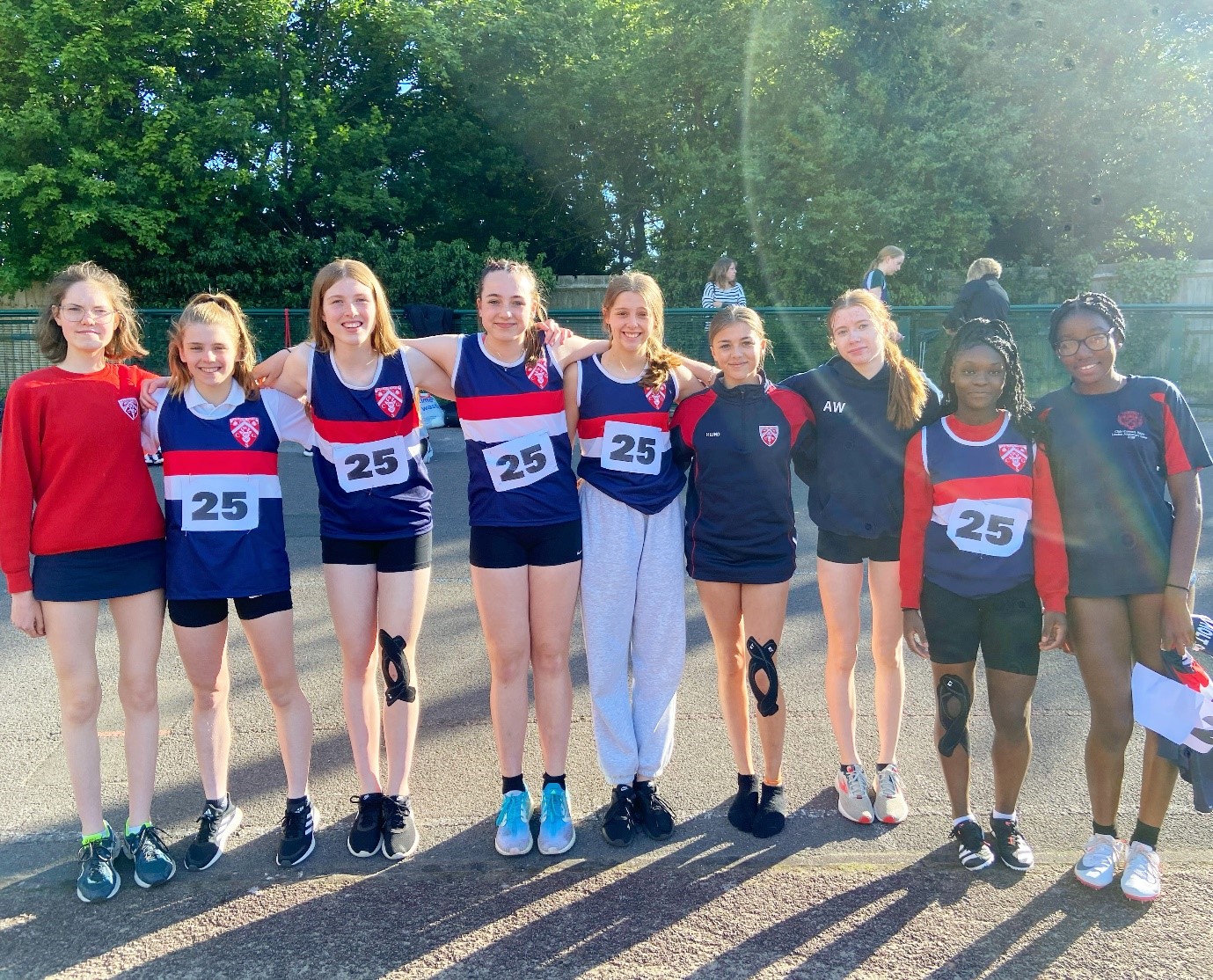 The PE department are so proud of their squad, as are Mrs Kennedy and I and we cannot wait to see them compete as a team again this week at the English Schools event.
I am looking forward to hearing the outcome as the PE department will update us in due course for the U14 and U16 athletics teams.
Well done to our students and of course Miss Cardy and the PE department for all their hard work.
Later this week, we say goodbye to our Year 13 students as they leave us for study leave in preparation for their A level exams. We wish them all the very best of luck!
We will no doubt report back on their leavers' assembly in the blog next week.
Katie Pearce
Co-Headteacher