Dear Parents/Guardians and Friends
After three hugely successful performances of 'The 39 Steps', we want to say another congratulations to all of the cast and crew. It was a brilliant production, and it was non-stop laughter from the audiences. There are so many hours of hard work of dedication that go into putting on a production, inside and outside of school hours, so thank you to all the students and staff that made it happen. What struck me most was the use of the props in such a clever way that they suddenly could transform from one item into another, and how our students were able to deliver a complex story so clearly through their acting. All the students were so professional in their approach, and every person I have spoken to who went to see the show was in awe of the quality of the performance- better than in the West End in our unbiased opinion!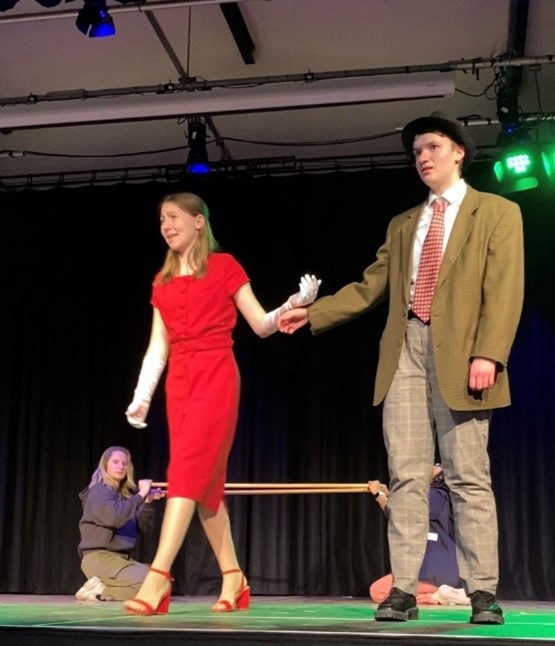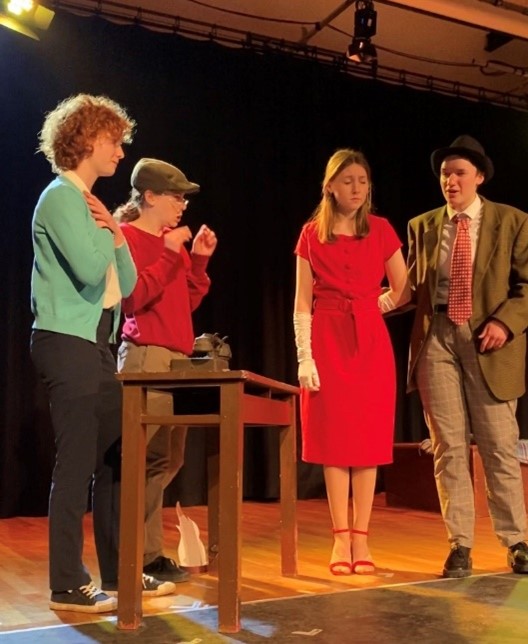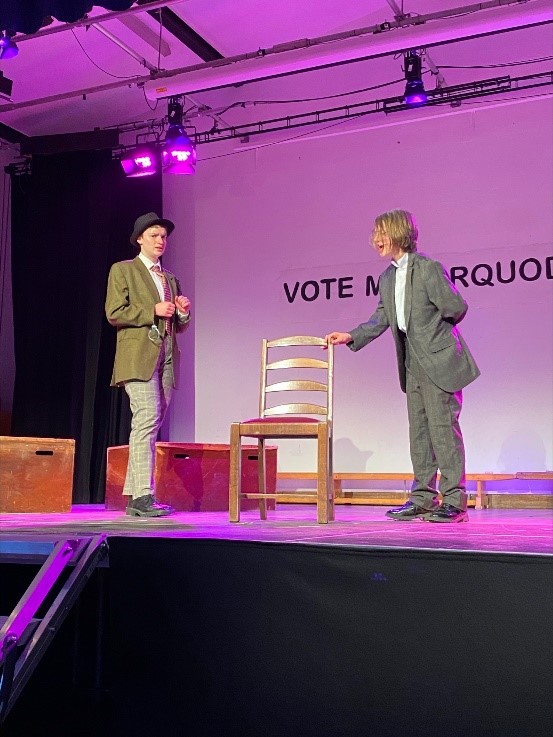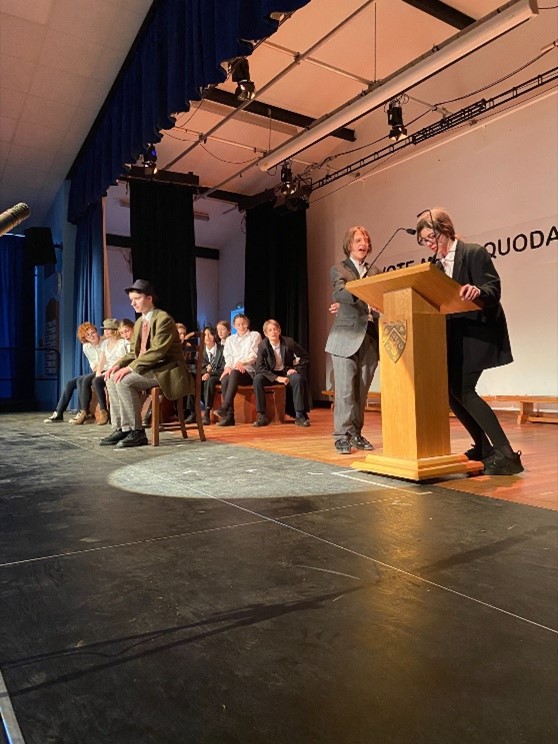 We want to say a huge thank you to Miss Edwards and Mrs Bennett for leading the production and to Miss Harris and Miss Barnett for their time and support. The students vote of thanks at the Thursday evening show was a testament to all of the work they had put in and the dedication they had shown was appreciated by both students and staff.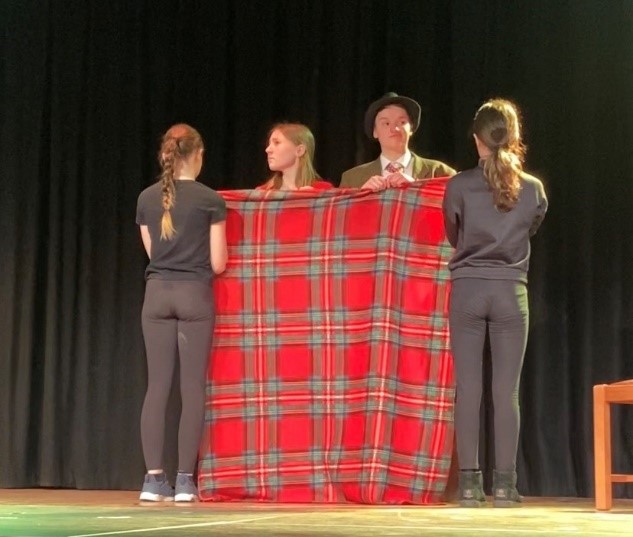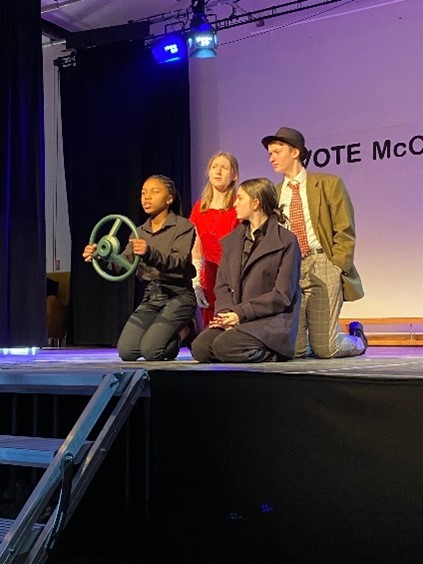 We also had our annual opening of the "The Holt restaurant". The technology corridors were transformed with tables, cutlery, and menus for three days only. Our Year 11 food and nutrition students, as part of their coursework, served up their dishes to staff ready for feedback that they could add into their write up. I am certainly in agreement with Mrs Martin's blog last week that it is definitely a very popular week with staff, including Mr Partridge who was trying to make sure he was signed up for all three lunchtimes! I can personally say it was such a treat having a hot pasta dish and trio desserts at lunchtime. The food was delicious, beautifully presented and the students worked so hard to perfect their dishes. They were also supported by friends who were servers for them, and it was great to see support the students have for each other in our school community.
Thank you to Mrs Nyazika for all your work on the event, and for the technology team for your support.
As a school we also take opportunities to collaborate with other schools in the area. Our students have been working on a project with The Abbey in Reading under the title of '100 Years of Women at the Bar'. Our sixth form students devised a script based on an inspiring woman in law. Our students focused on Dame Linda Dobbs, the first black high court judge. This was then performed by a small group of our Year 8, 10 and 11 students. Alongside The Abbey and John Madejski Academy, there were three short performances as part of an evening of celebration and networking. Well done to all of the students involved and thank you to Miss Edwards for your guidance and supporting the students in their rehearsals.
And finally, our Year 12 and Year 13 students were involved in an interview day this week. Over the two days we have had 30 visitors come to the school to speak to students. They were asking our Year 12s some general interview questions, and our Year 13 students were matched with interviewers from an industry they would like to go into in the future. Our students have so many strengths and the strong theme of feedback from of all our interviewers was how impressive our students are in their achievements. As a sixth form team we were very proud to see how all of the students handled the interviews and we know this is a first steppingstone to the interview for your dream jobs. Thank you to Mrs Hart for organising all the interviewers to come in.
Emma Ward
Assistant Headteacher
Head of Sixth Form