Dear Parents, Guardians and Friends,
The countdown to the Christmas holidays has officially started…  On the of December many students are excited to open the first door on their advent calendars, many students have already decorated Christmas trees or spent time enjoying the festive lights that this season brings. The POR department have been leading assemblies this week where they  explained that the word 'advent' is derived from the Latin word 'adventus' meaning 'coming.'  Students were interested to learn that advent starts four Sundays before Christmas and learn about the significance of the advent wreath.  The themes of hope, love, joy, and peace were a focus for the assembly and students were reminded how they can show these character traits in their daily life.
I suspect that I say this every time I am responsible for writing the blog and this instalment is certainly no different… we certainly always have a few action-packed weeks on the countdown to the holidays.
On Wednesday 23rd November Year 11 GCSE music students showcased their talents to a delighted audience.  We are always in awe of their talent and confidence while performing.  We would like to say thank you to Mr Gray for organising this event and well done to everyone who participated.  It is always such a lovely evening.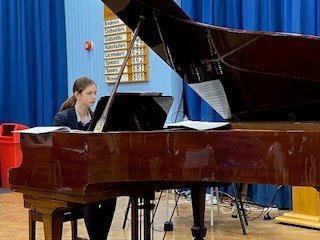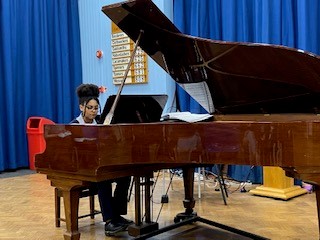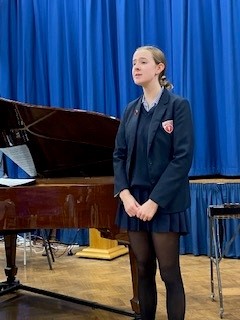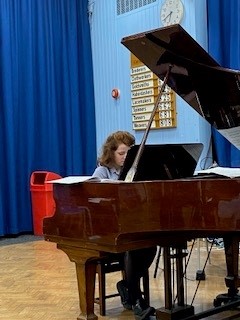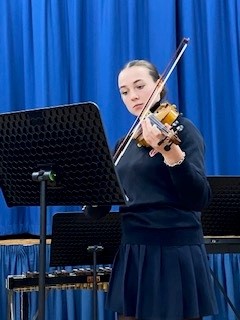 On Thursday 24th November, staff participated in "I'm a teacher, get me out of here.' Just as the celebrities in the Australian jungle do, they were challenged to eat a range of unpleasant dishes, ranging from fisheyes, dog biscuits and a whole clove of garlic. The student turn out for this event was amazing, everyone paid 50p to see their teachers take part. There was standing room only!
Congratulations to Mr Partridge for winning the challenge but also to the staff who took part. It was lovely to see the students having so much fun even if it was at the expense of their teachers.
I would also like to say well done to the staff and students responsible for organising the event, an amazing £240 was raised for the house charity.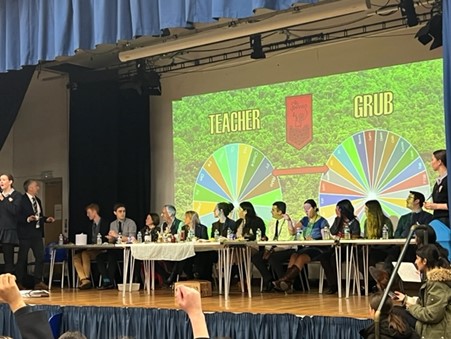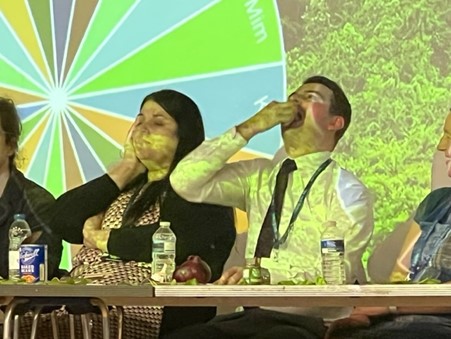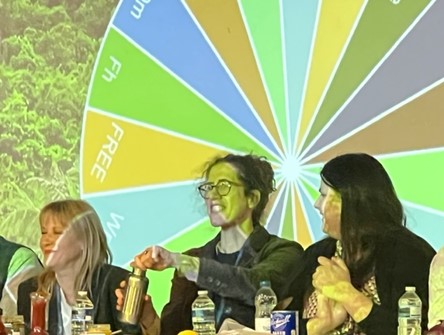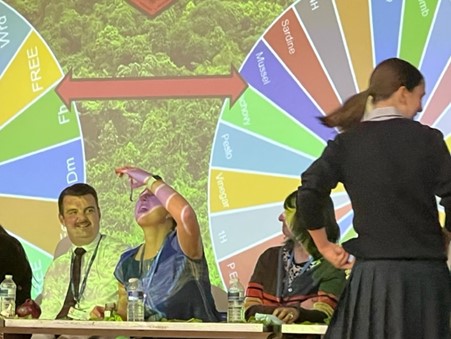 On the same day, food and nutrition students were also sampling a much more enjoyable menu and even got to meet a celebrity chef!  Nayana Verma in year 10 reported:
We sampled lots of good foods and walked around lots of stalls, some pop-up foods and some with foods from around the world, which were lovely to look at try and sample! My favourite part of the day was meeting and getting a selfie with Ainsley Harriott!! It was a great moment of joy meeting him in person.
Overall, it was a lovely day out and thank you to all the food and nutrition teachers for organising the trip!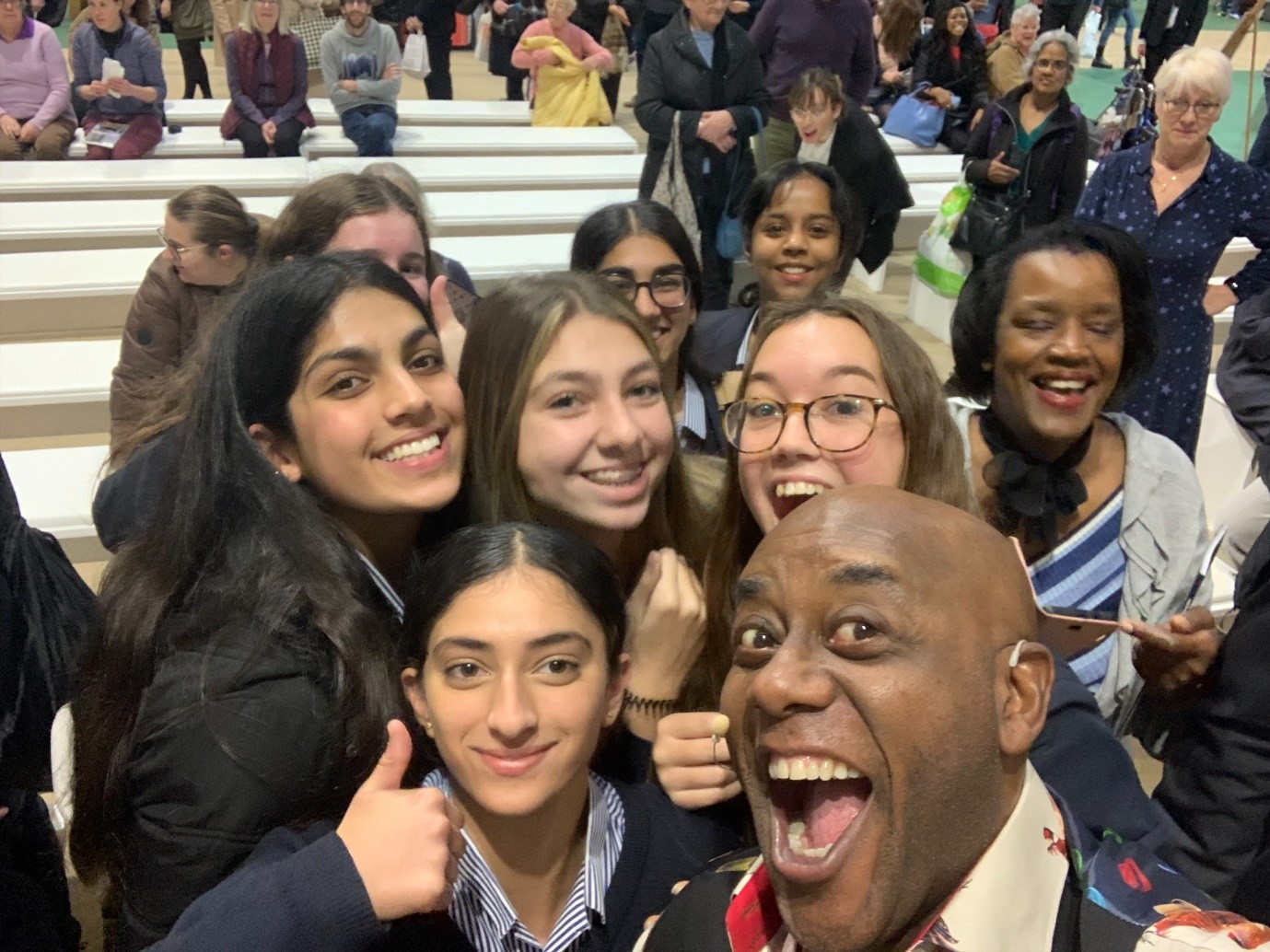 Our extracurricular activity timetable remains as popular as ever.  Mrs Skeates has shared the following images from Key Stage 3 Art Club.  Students have created some beautiful work using clay.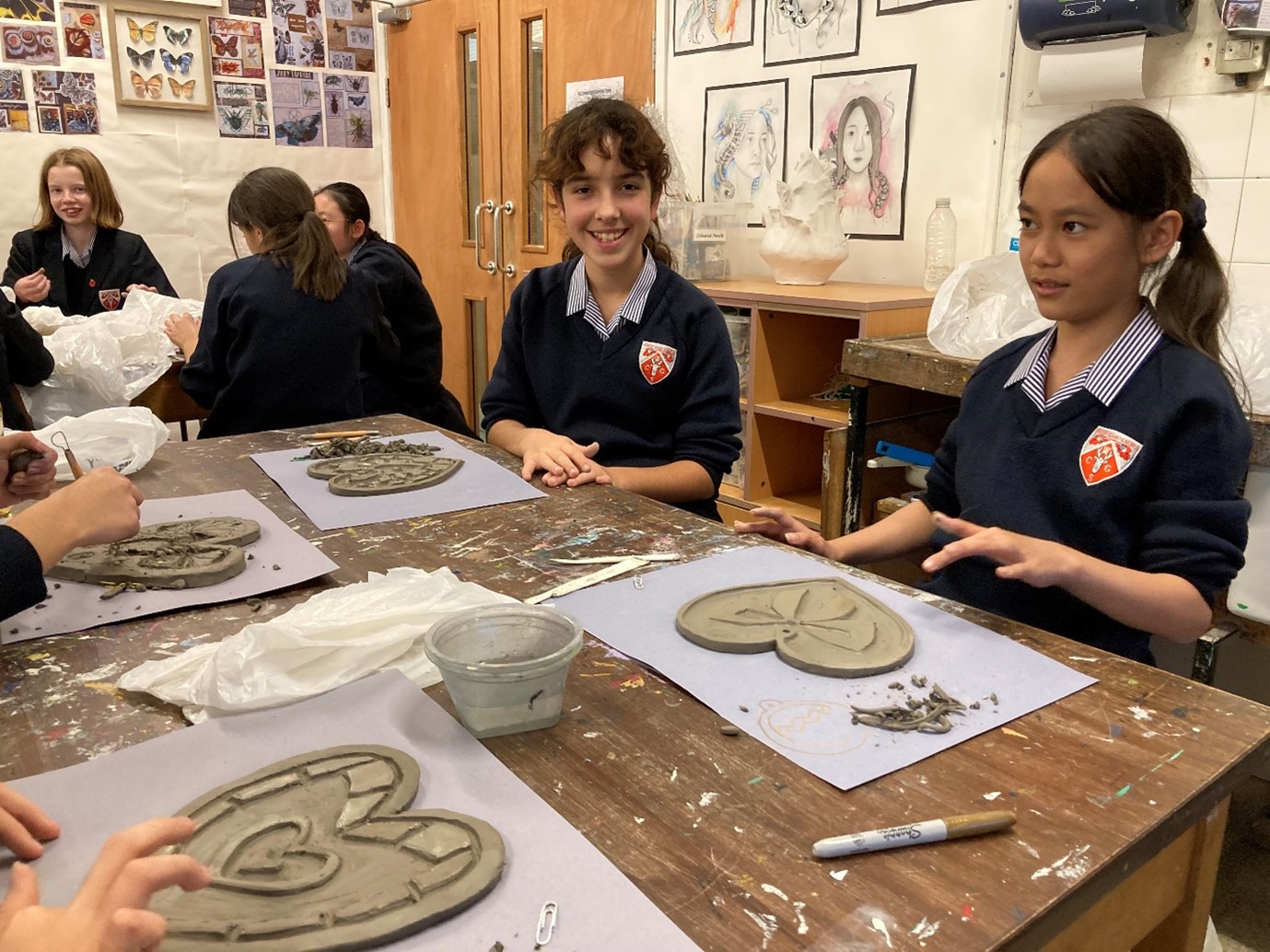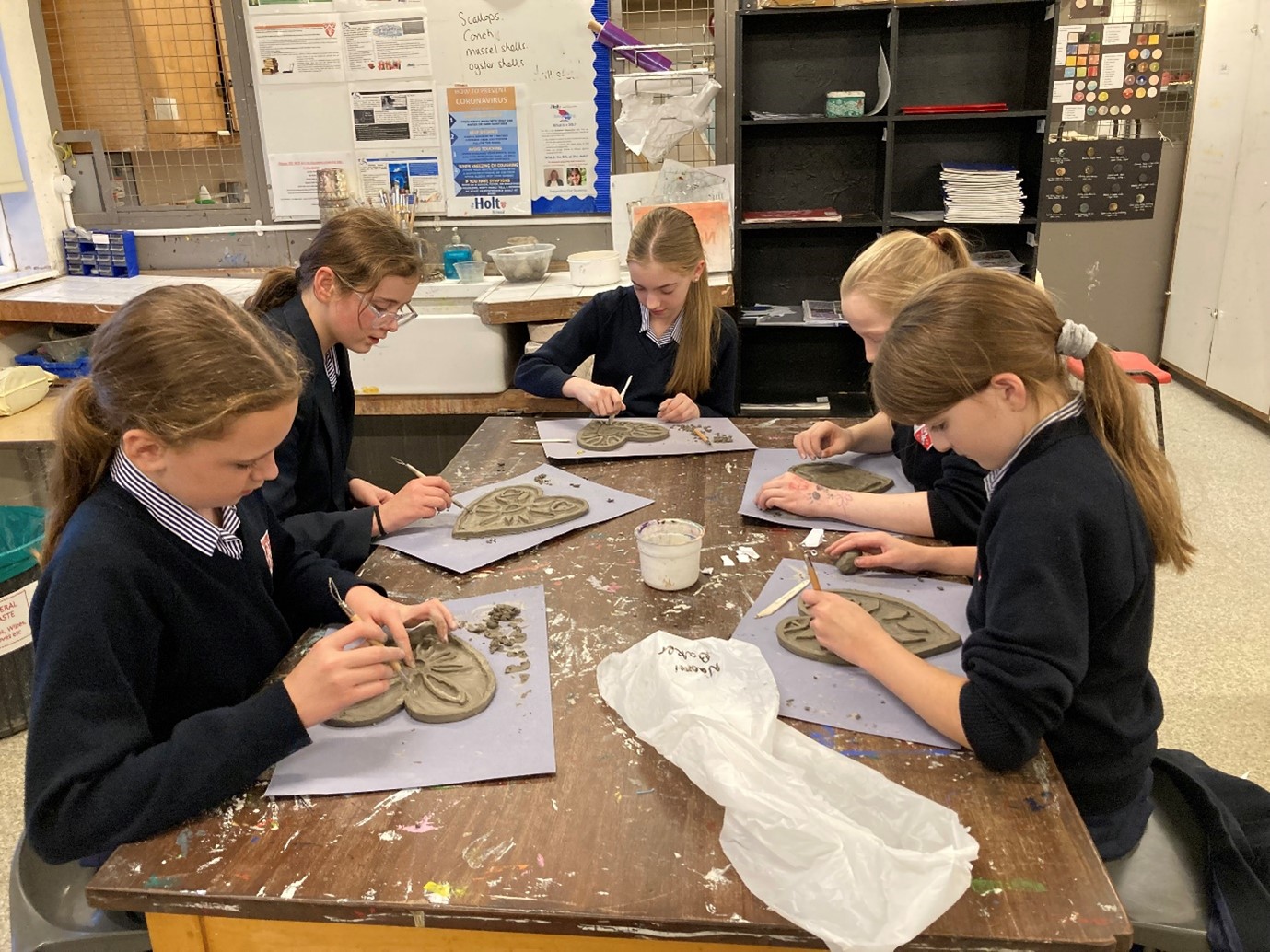 In the computing department, Mrs Dearing, has thirteen teams from Year 8 taking part in the National Cyber Security Centre Cyberfirst Girls Competition.  In their teams (outside of lesson time) they must work together to solve challenges covering "logic and coding", "networking", "Cyber Security", "Cryptography" and "Speciality" covering topics such as AI and biometrics. The idea of the competition is to allow anyone whatever their ability an opportunity to learn something new about cyber security.  The online qualifier finishes on midday 30th November, and we will find out then if any of the teams have been successful in getting through to regional finals. We look forward to hearing about their progress; good luck to everyone involved.
On Friday 25th November, Year 11 students took part in The Holt Sixth taster day.  Students were given the opportunity to spend 'a day in the life of a Holt sixth form student.'  Students chose taster sessions to attend, spent time socialising in the sixth form centre and making use of the Costa Coffee catering facilities.  Miss Ward will share more information in her blog next week.
If you haven't already, then please look at the new website Holt Sixth Form | Together We Are Better there is lots of information about life in Holt Sixth and how to apply.
All Year 11 students will have an advice and guidance interview with a member of the senior leadership team to talk through their post-16 options.   We really enjoy the opportunity to meet with students and hear about their hopes and ambitions for life beyond GCSE examinations.
Mrs Martin
Assistant Headteacher